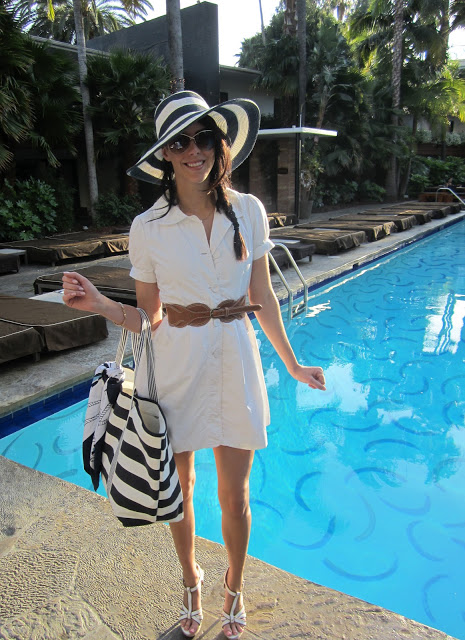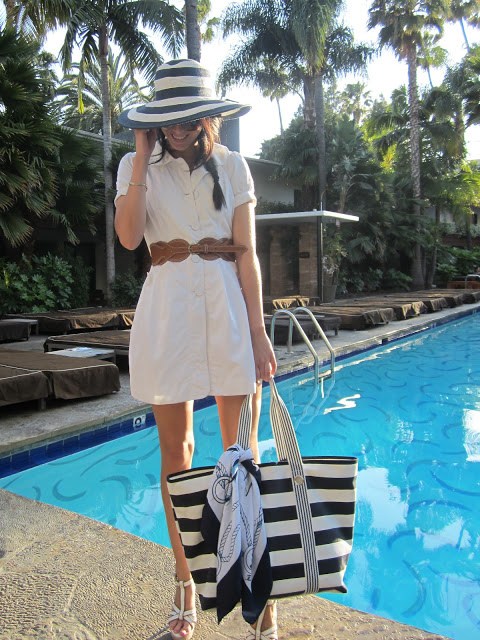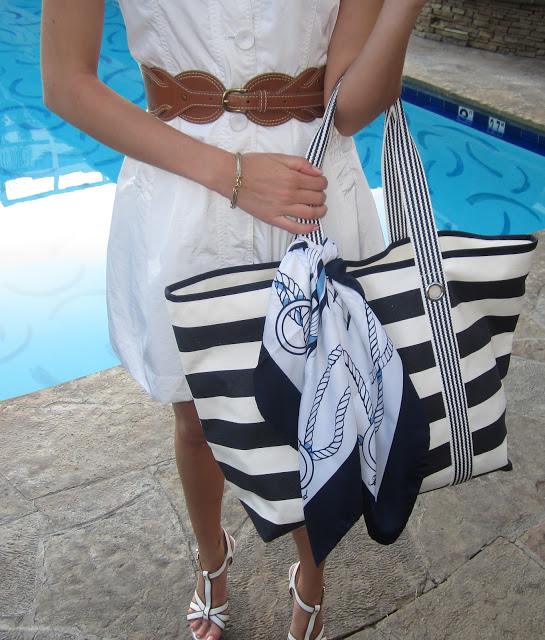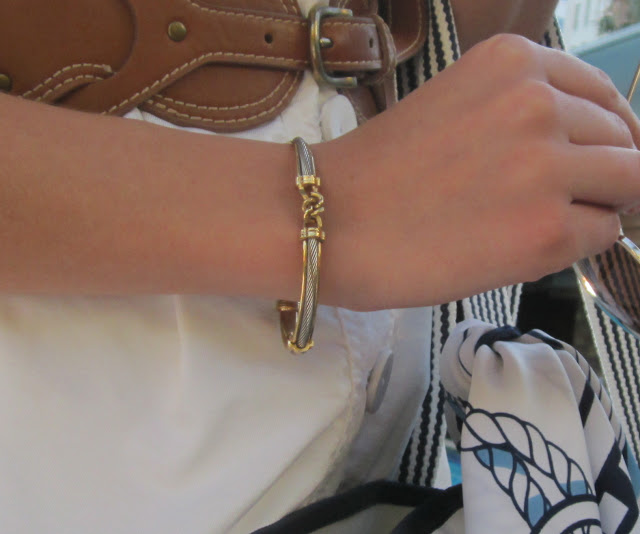 White Dress: Romeo & Juliette Couture, Shoes:
Aldo
, Hat Nordstrom Rack, Scarf: Thrifted,
Bag: Forever 21 (recent) Bracelet: Thrifted. Belt: Target (last year)
Shades: Jessica Simpson, see more styles
here
Yes, I am at The Roosevelt again. Even though it's 80+ degrees lately in LA, people haven't figured it out yet. It's like this every year, people don't start having pool parties like for real, until june, then in October when it's still scorching, people don't want to come out because "We did that all summer" haha, whatever- I'll be there until it gets too crowded.. I named this outfit Nautical Nurse because the dress reminds me of a naughty nurse costume, I got it for a play I was in as my wardrobe but since it was short and fit cute I kept it. I think the stripes and scarf makes a nautical statement, don't you? I had to top it off with this belt that I sure have been getting a lot of use out of lately… And I think these Aldo sandals really pull it together, I wanted these for literally, like 3 weeks, and in shopping time, that's a while, but one day I couldn't take it so I went in, looked them over, ordered them in my size, and had them mailed to me. BEST IDEA EVER. Theses shoes are definitely up in the running for my favorite new idem of the trimester… no I'm not pregnant lol, I just think every four months is a good amount of time to use as measurement for trend watch in LA… we don't really have seasons, we have trimesters…
Aslo up for the award is this bracelet. It's got a David Yurman aspect but I got it at a thrift store for $10,
Things I love about This bracelet:
1. Silver and Gold- (mixing metals is huge for me)
2. It was $10
3. It literally goes with EVERYTHING. Major investment. #Stoked
4.¬†The cable looks more like real cable which I think is super cool…
Honestly this was one of the least expensive outfits I've worn since I started my blog;
Do you think it looks like the least expensive?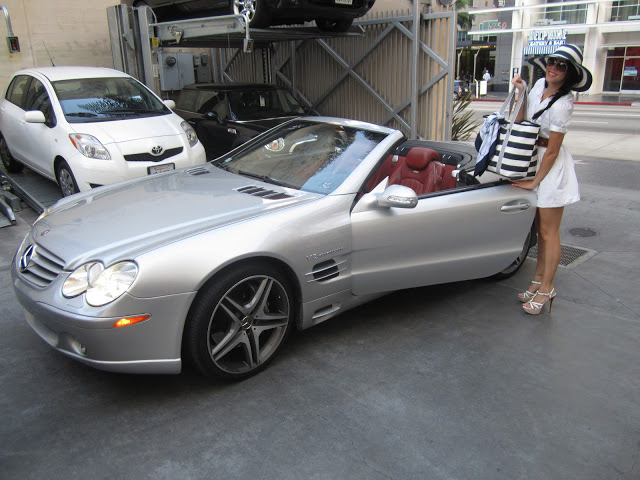 I just LOVE my car…. not the Benz lol. the little white one… ;) Her name is Bianca,¬†
which is Italian for "small, white, pure" kind of like this dress!!! hehe