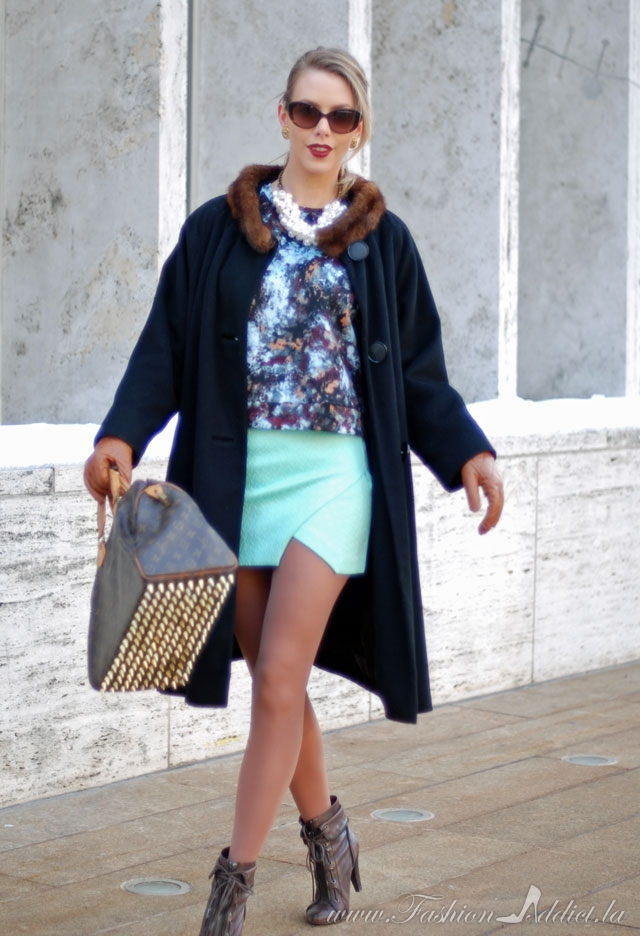 So while in NYC, I was with some of my best friends and blogger babes, and as much fun as we had, I was without my better half Roger. Roger and I do so much together, we live together, work together, spend holidays and all important days together, but he couldn't come to NYFW with me this time and I felt so… "off" I just felt like I wasn't myself, I wasn't super happy with any of my looks except the first day, and I even left my phone in a NYC yellow cab… Yep, I spent the last two days of NYFW phone-less, thankful that Laura let me borrow hers to instagram. (Pretty sure while using Instagram as a verb it shouldn't be capitalized, but that's a grey area.) Anyway, I don't want to complain too much because I'm so grateful I was able to go at all, and I felt so blessed to have Laura with me keeping my head on strait.. If I couldn't have Roger, Laura was a close second! I'm still recovering but I do have some great looks coming up!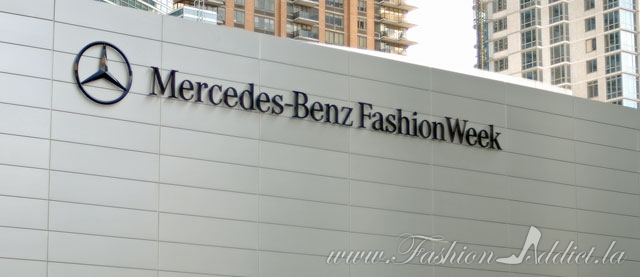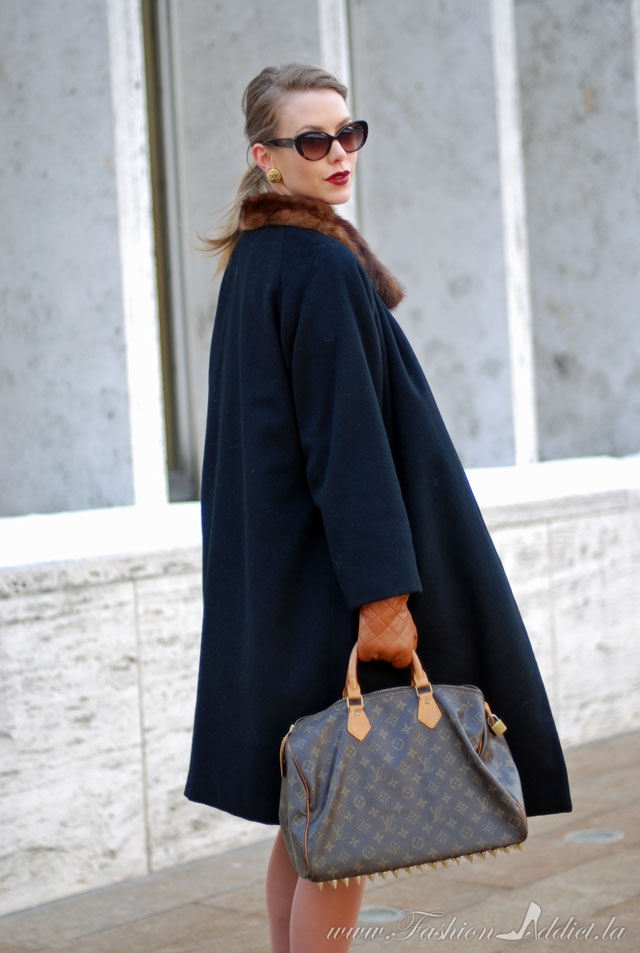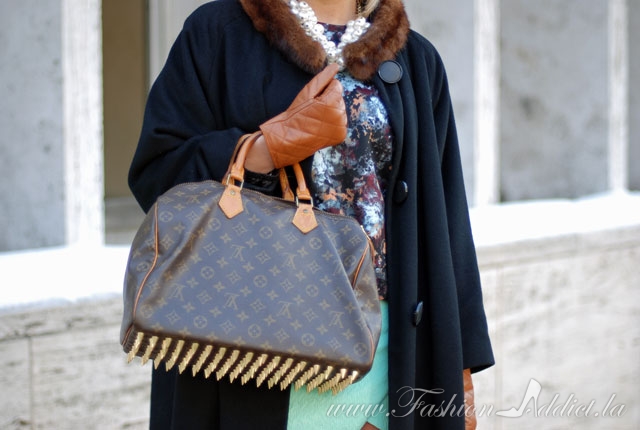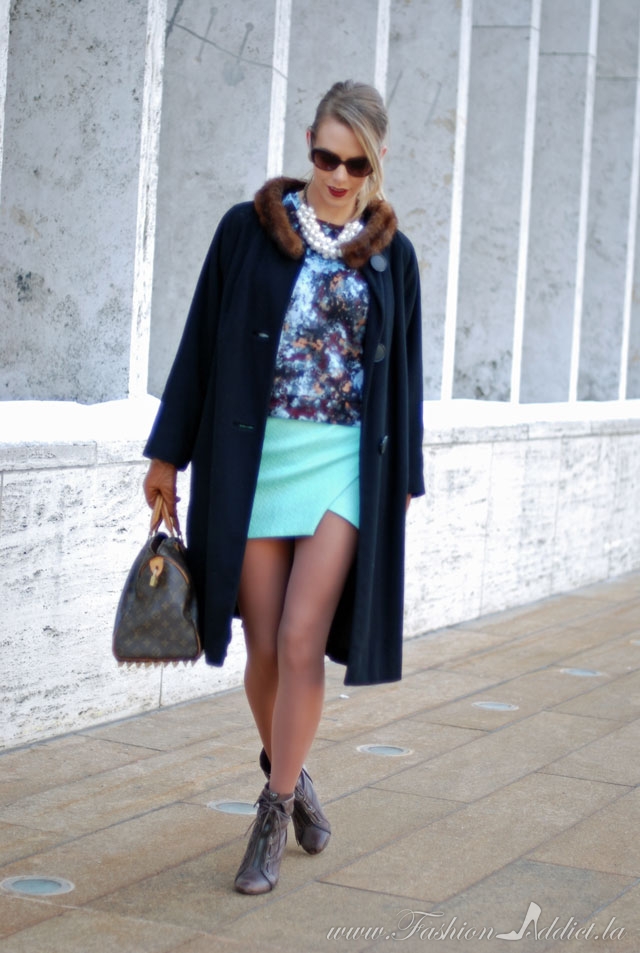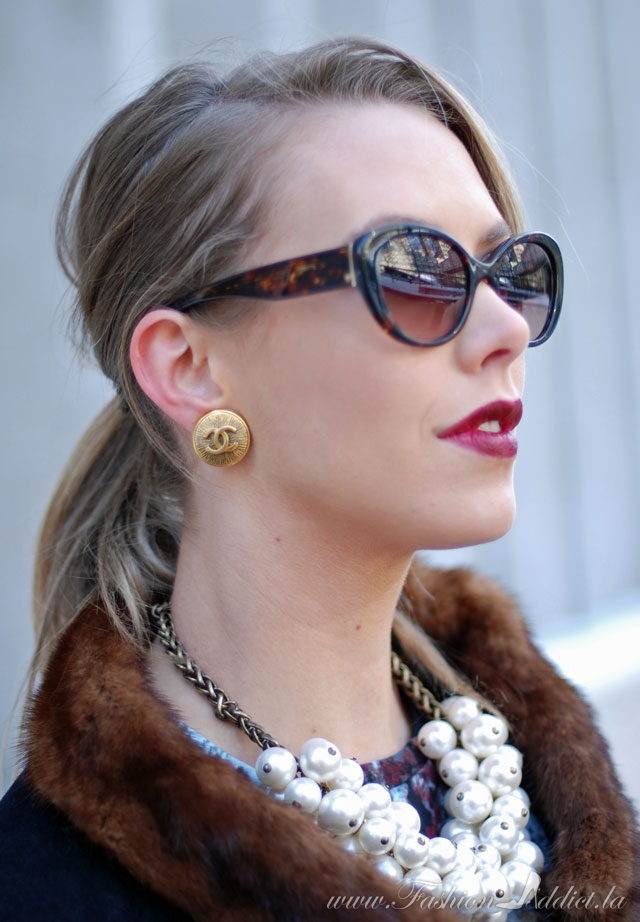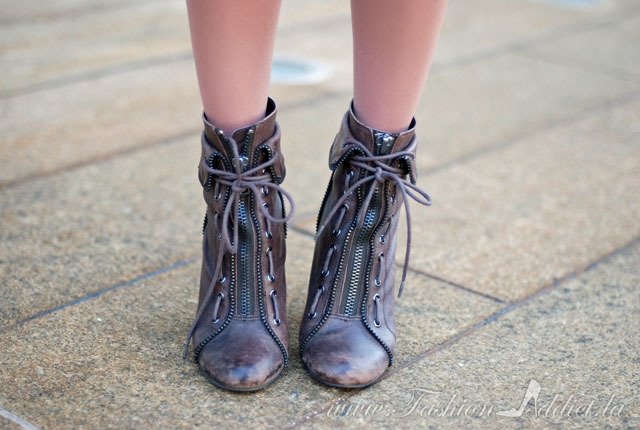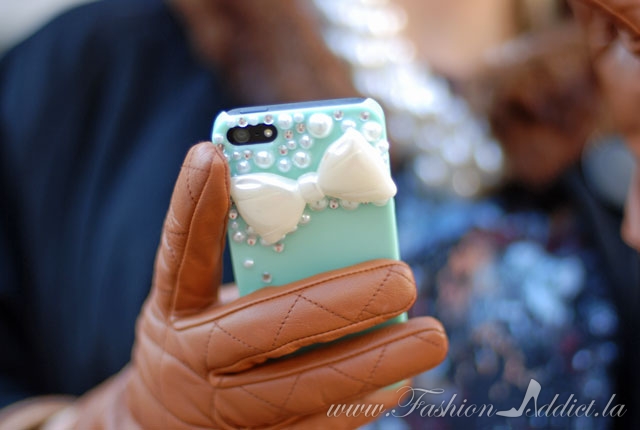 Photos Thanks to Laura Yazdi.
Sweat Shirt: BCBGeneration. Skirt: Forever 21. Gloves: Merona. Phone Case: Claire's
Coat: Vintage. Shades: Kate Spade. Earrings: Vintage Chanel. Boots: Trouve.
Necklace: Zara. Bag: Louis Vuitton (DIY Spikes). Tights: Xhileration.
Shop the Look:
Who wants a DIY video tutorial for this spiked bag?? Let me know in the comments!
Thanks so much for stopping by!
With love from Hollywood,
Kier