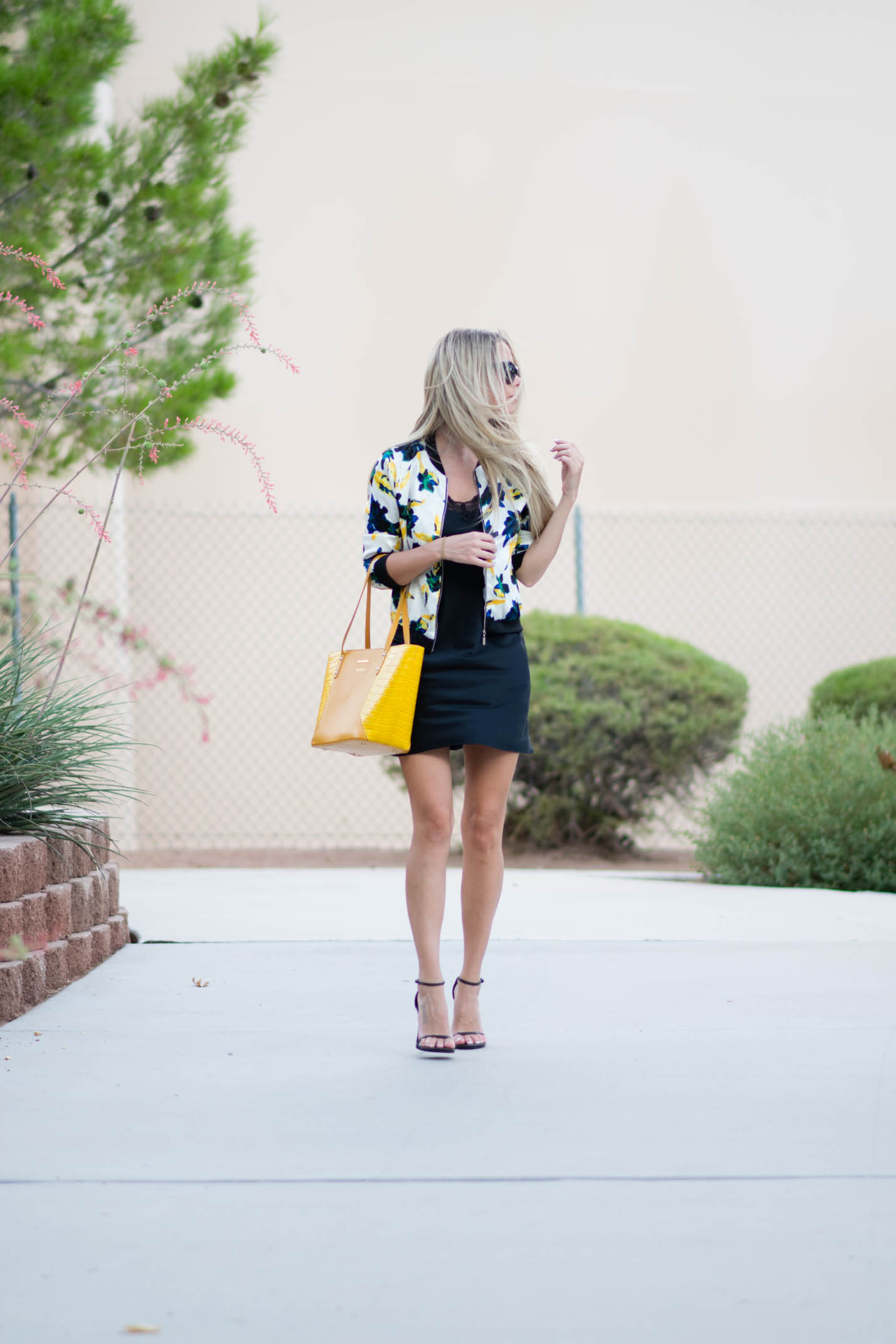 Continuing the 90's theme has got me wearing slips out as dresses, thankfully it's so hot in Vegas that I can wear just a slip, however I got this adorable satin jacket and I had to throw it over because it matched my new Lenox tote by F&W Style so perfectly!
I'm running out of things to wear in my suitcases, but thankfully I am in LA right now and tomorrow I'm packing up all my things and I will be driving them to Vegas in a U-HAUL!!!! I can't wait to unpack and have all my clothes and bags and shoes!!!! I especially can't wait to decorate my new apartment, I have been going crazy on Pinterest with inspiration! As soon as I can I'll be filming a bunch of new videos for youtube!
Thank you for reading!
With love from LA,
Kier
Shop the look:
Dress: Gilligan & O'Malley. Shoes: Stuart Weitzman.
Bag: F&W Style. Jacket: SheIn.
Shdes: Chanel.
Hair: Bellami Lilly Hair (discount with code kier)