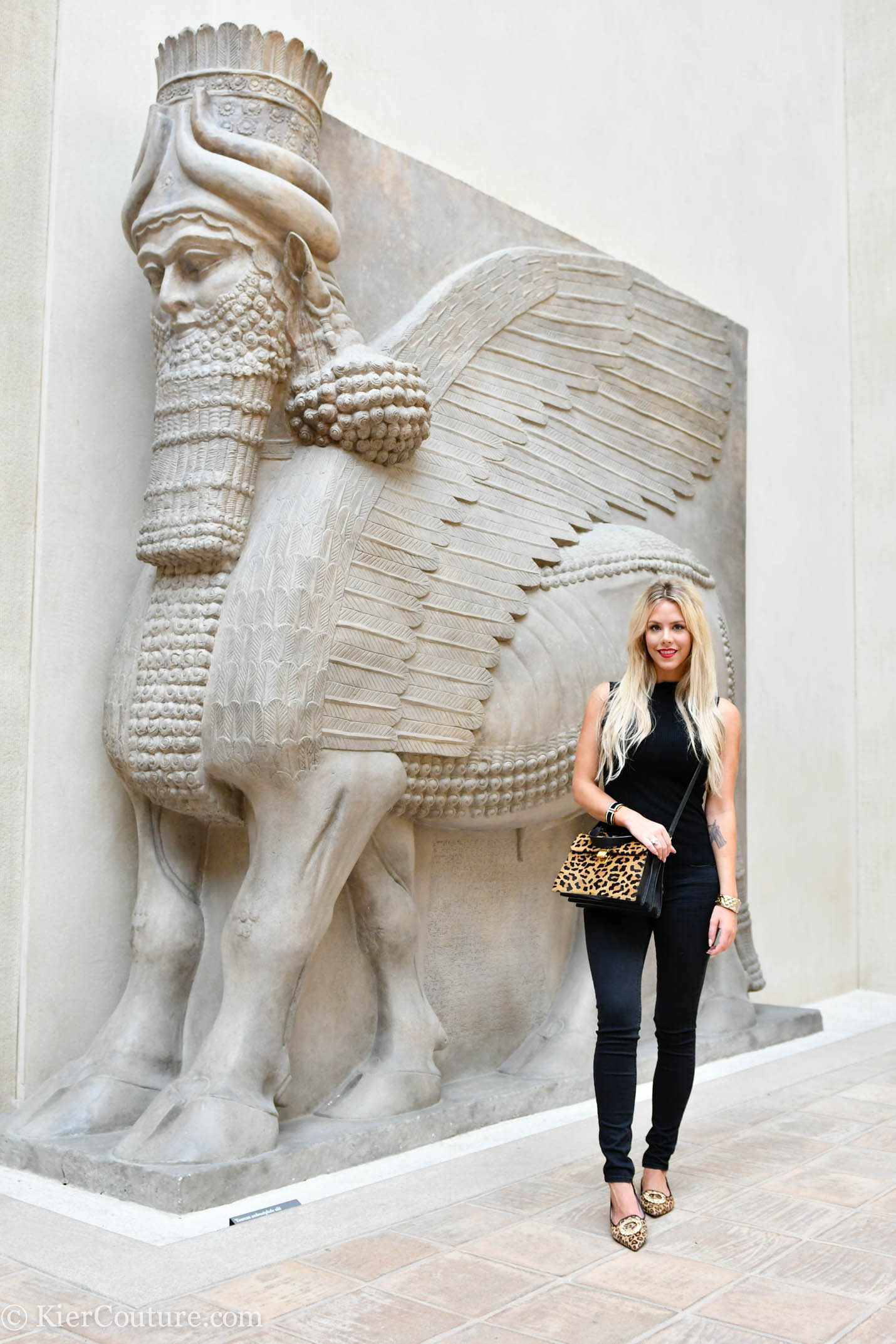 This is the look I wore to our the Louvre. My boyfriend was very sweet and got us a private tour which I highly recommend. Cecile was our tour guide and he knowledge of art history was awesome. I even learned something I have always wondered about… why the statues of men always had such small penises! Apparently, during that time sex and sexuality were thought to be quite animalistic so to portray the men and gods as intellectual and godly, they needed to be sculpted with small genitalia. I know, SO interesting haha!
I'm wearing black denim, Maison de papillon sleeveless cashmere top and wrap sweater, leopard accents new Gentle Monster Shades and vintage jewelry.
Thank you for reading!
With love from Delray Beach,
Details:
Top: Maison De Papillon. Duster: Maison De Papillon.
Shoes: Pretty Ballerina. Bag: Miu Miu.
Shades: Gentle Monster.
Jewelry is vintage.