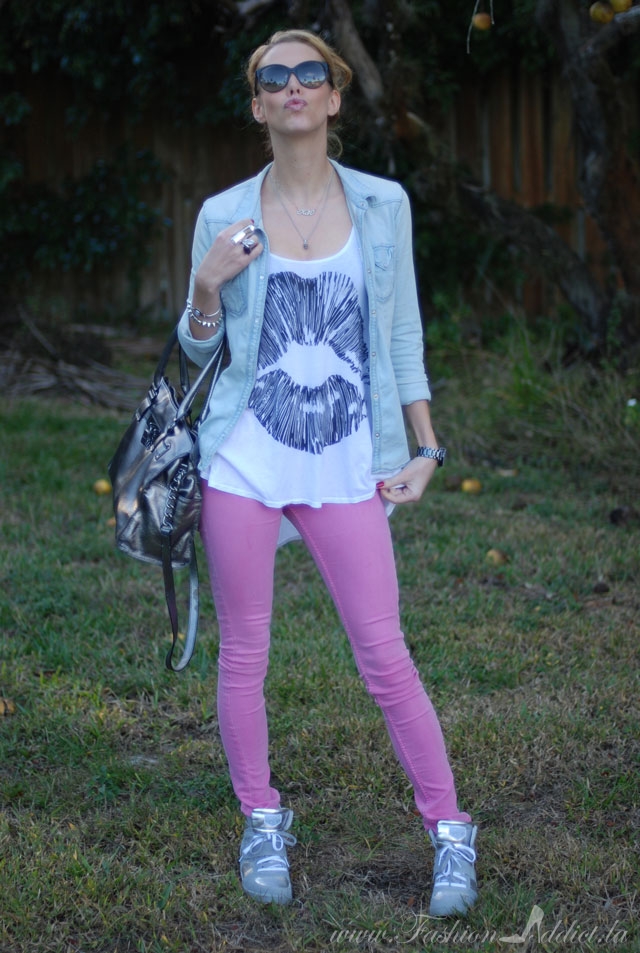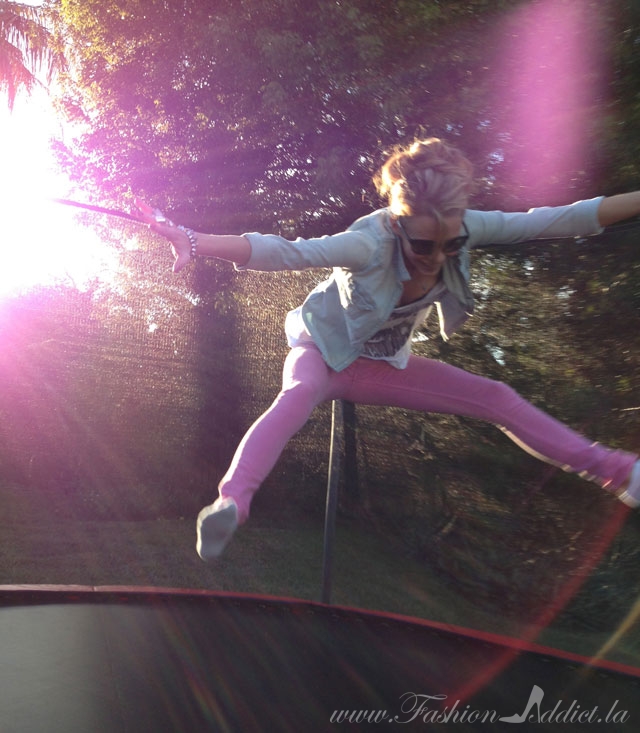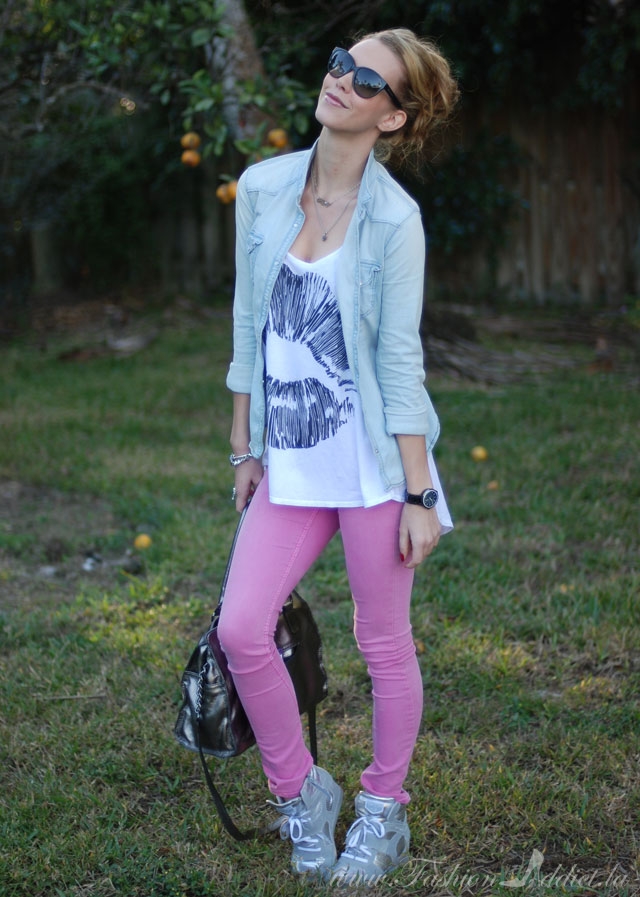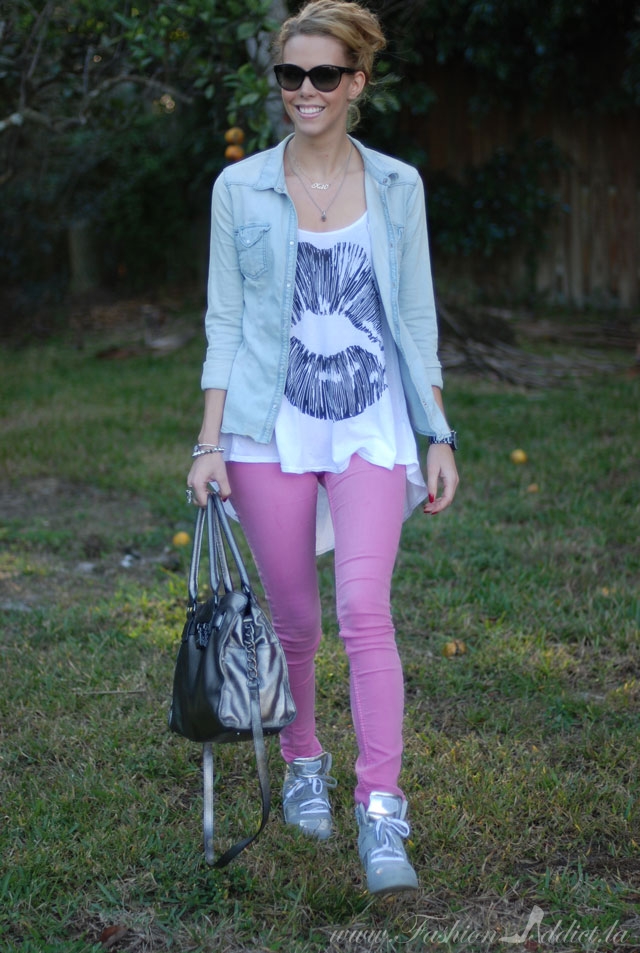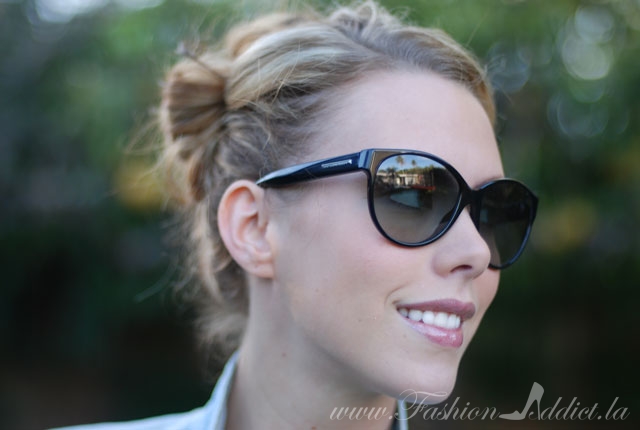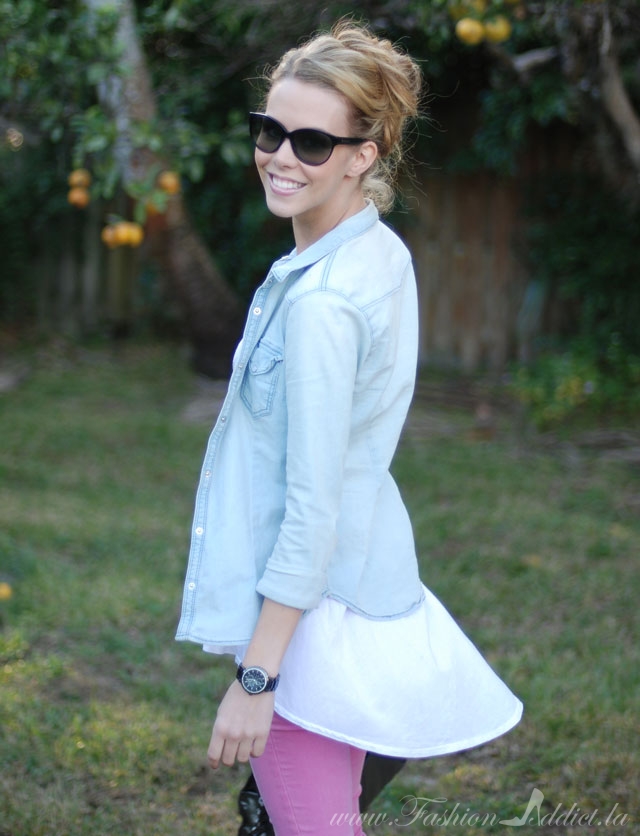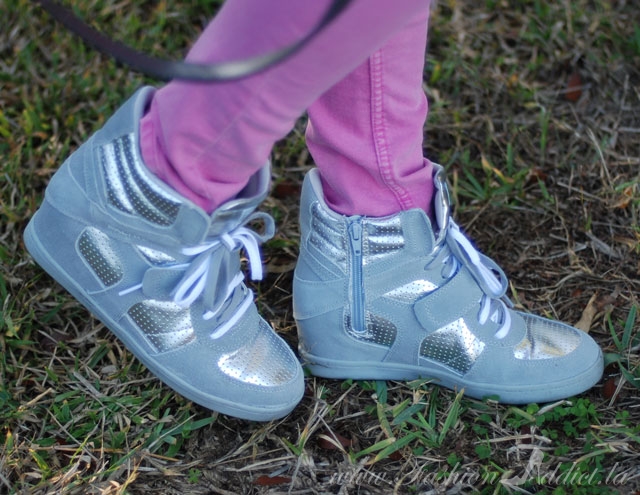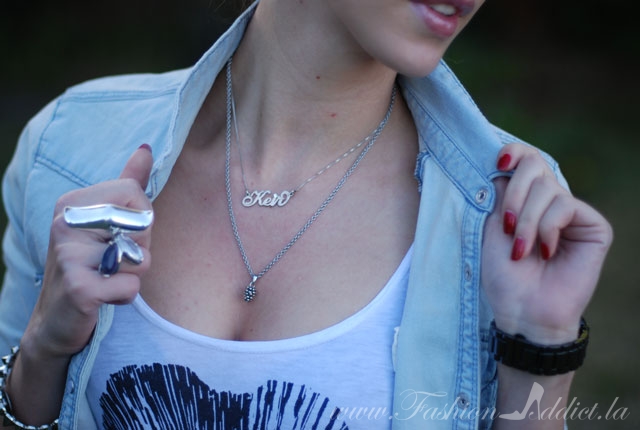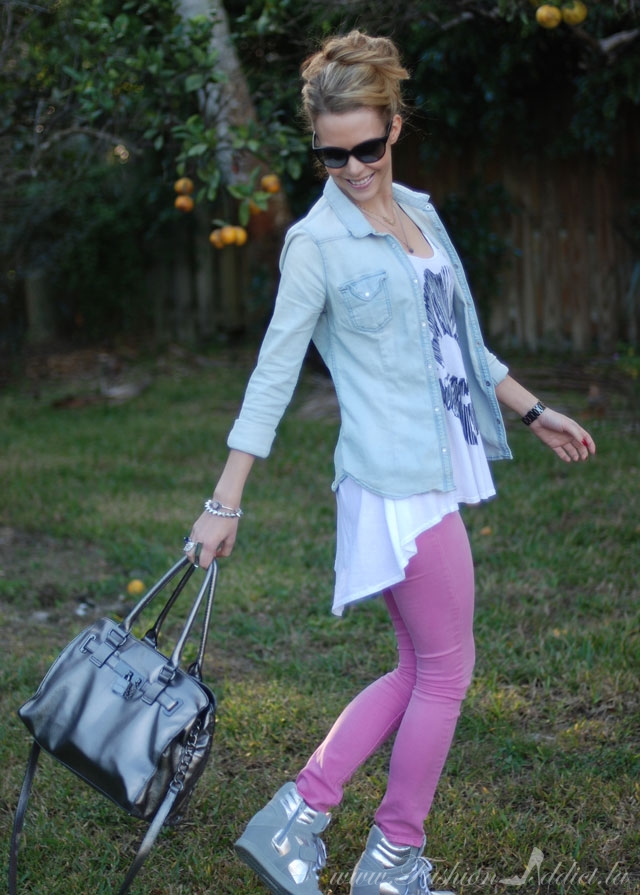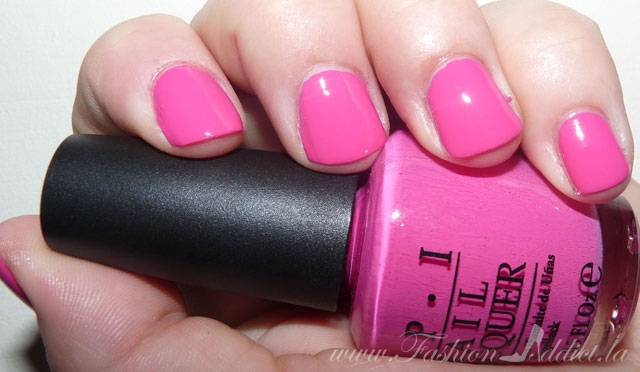 Polish: "Kiss me on my Tulips" by OPI… Photo thanks to Laquer and Lashes.
Pants: H&M, old. Lips Tank: Lauren Moshi. Chambray Shirt: H&M, similar. Wedge Sneakers: Skechers.
Metallic Bag: Calvin Klein. Necklaces: My Name Necklace and Gift shop somewhere.
Shades: Burberry. Watch: Fossil. Rings: Assortes. Bracelets: Assorted.
Kiss me on my Tulips
Love this shirt by Lauren Moshi and these pink pants. The lips design and the color of the pants reminded me of this pretty pink by OPI called appropriately "Kiss me on my Tulips". Not a lot to say this time, as I'm really tired, but I hope everyone has an amazing Mother's Day!!