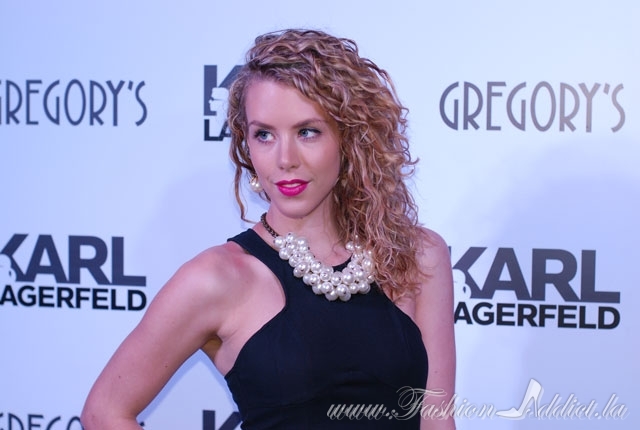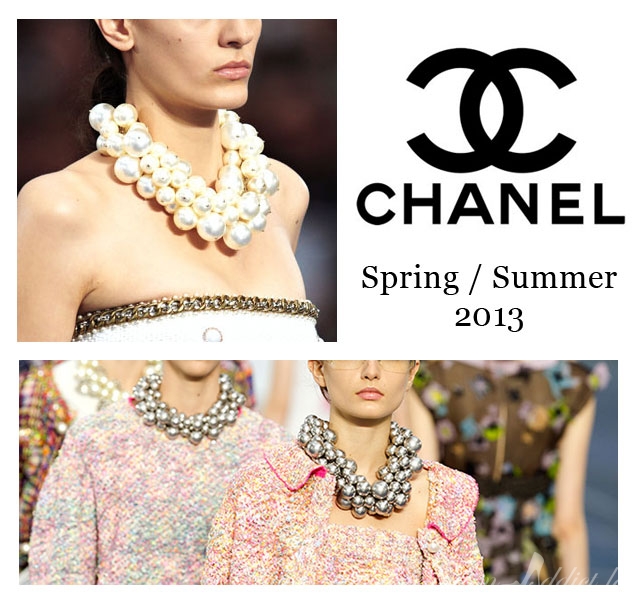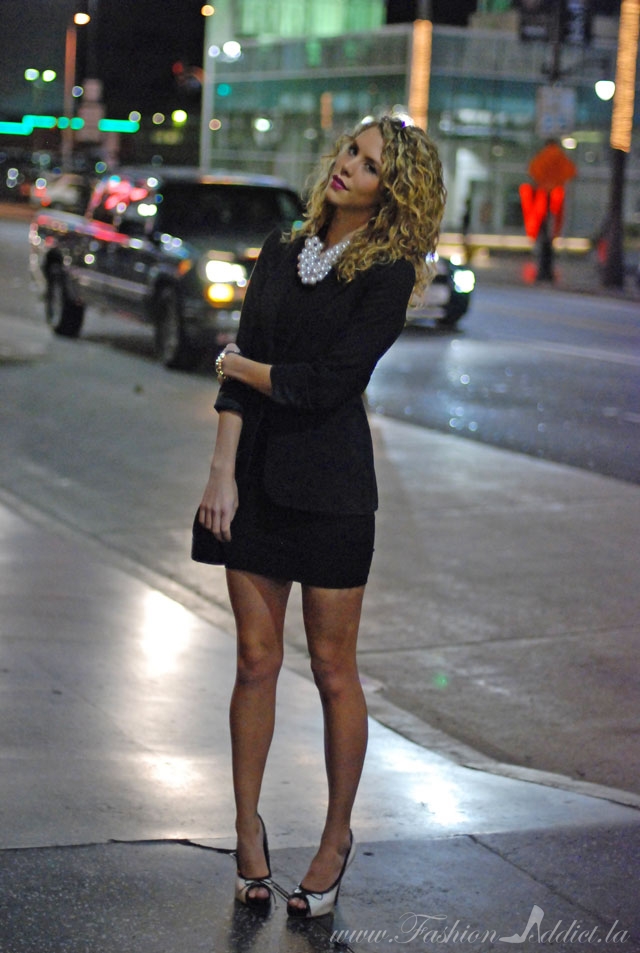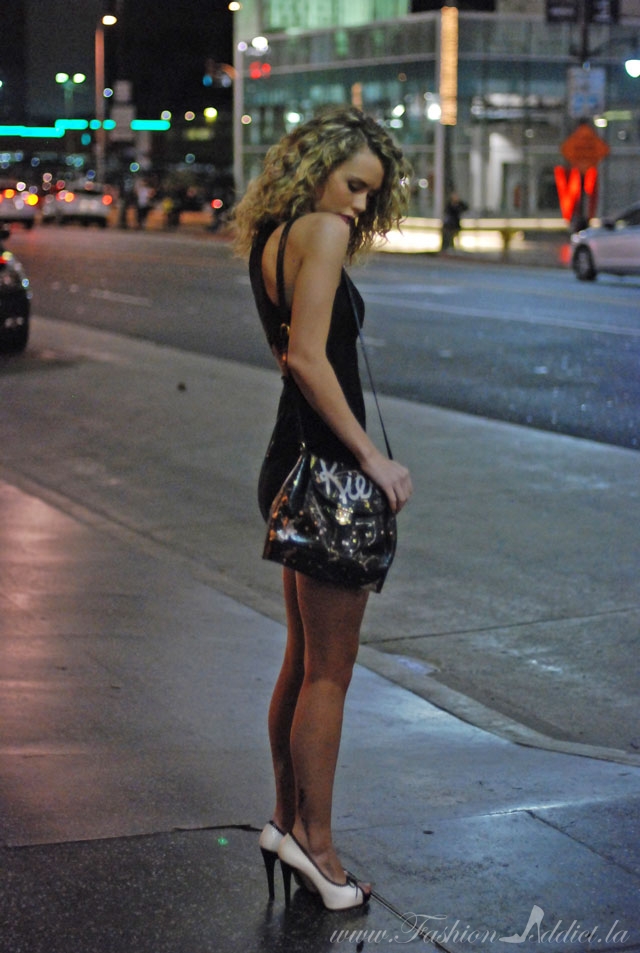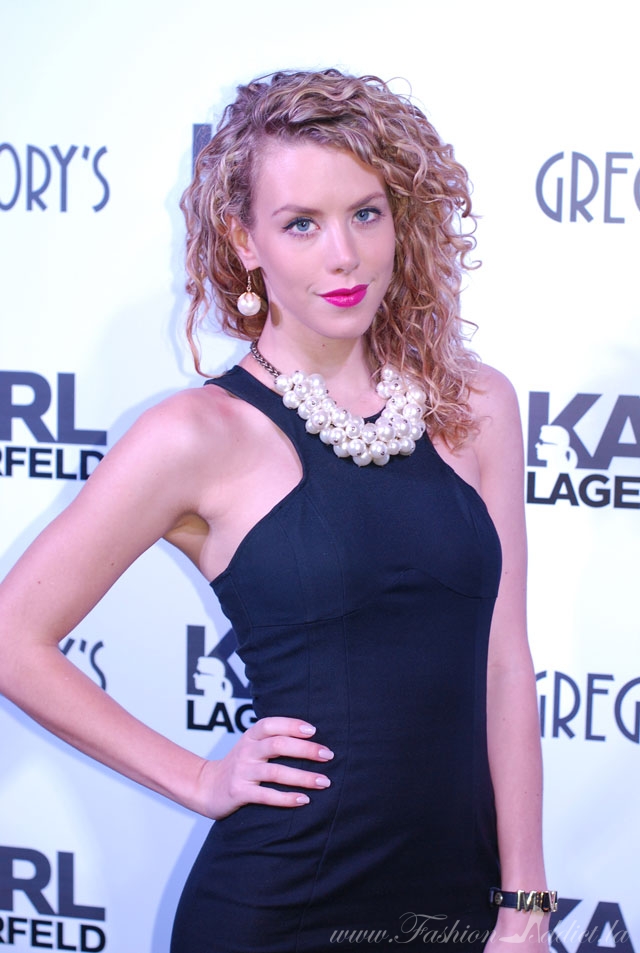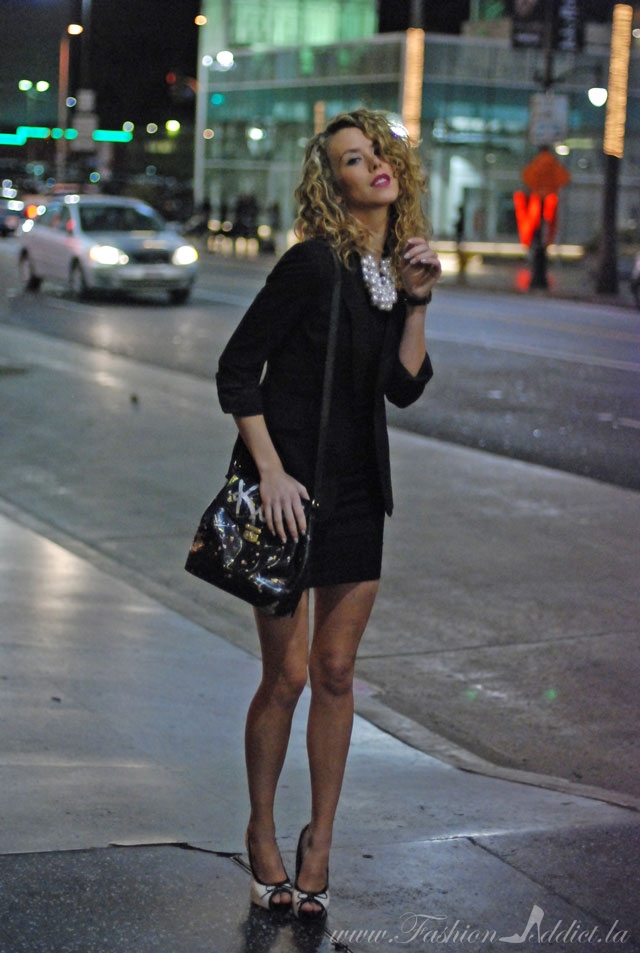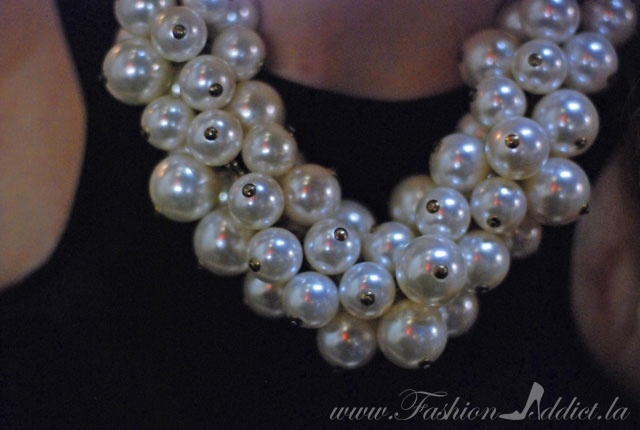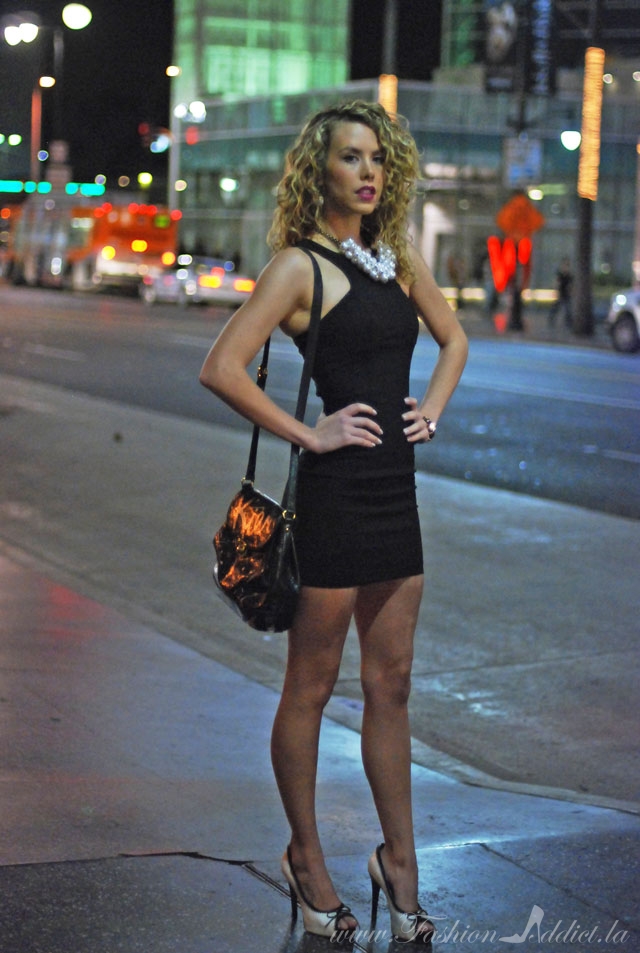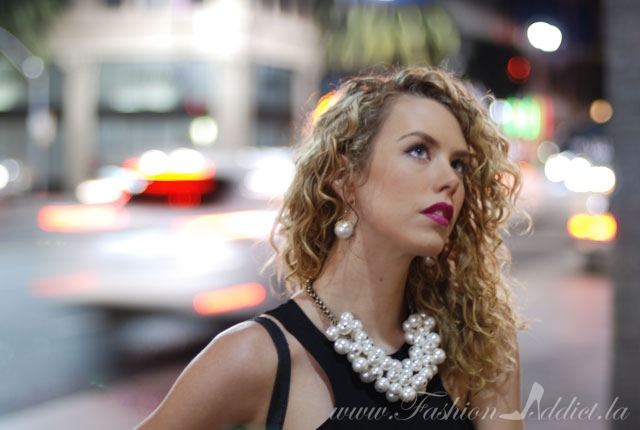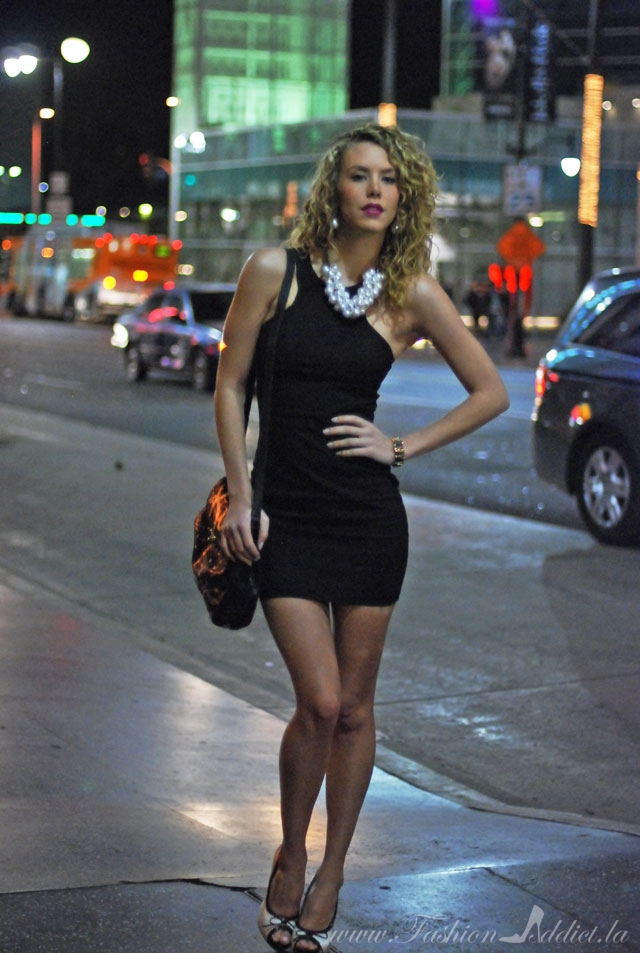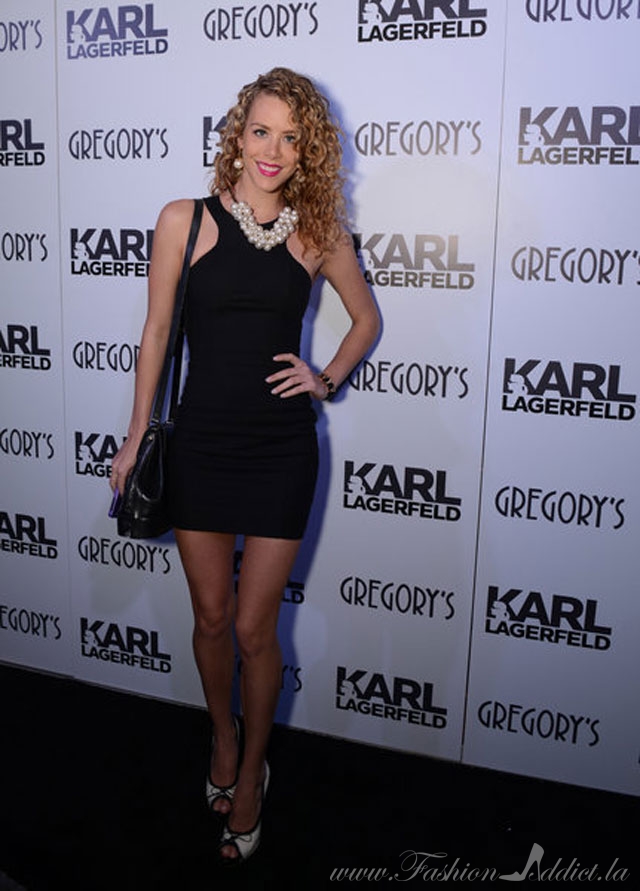 Last Photo thanks to David J Levin Photography.
LBD: H&M. Shoes: N.Y.L.A. -very old, similar style. Necklace: ZARA s/s 2013. Earrings: Vintage.
Bracelet: BCBGeneration custom Affirmation Bracelet reading  MLVYV.
Bag: DIY inspired by The Carrie Diaries. Blazer: ZARA, old.
Hair Products: Deva No-poo and One Condition, and Set up and Above
Lips: Spellbound by Covergirl.
The Karl Lagerfeld Watch Collection Launch Party
The Karl Lagerfeld watch collection launch party was held at Gregory's on Roberston Blvd. last week, Roger and I went to see the new line which is a collaboration with Fossil. Karl stuck to his true nature, and the watches were slick! Zippers, studs and chains transformed watches into wrist works of art. The best part though, is that the price  point which ranges from $150- 595, is accessible to everyone, and in case you didn't know, Karl is the head designer and creative director for Chanel, and everyone deserves to have a little piece of Chanel's magic, even if it's via another line designed by the same genius .
"Black-and-white always looks modern, whatever that word means."
-Karl Lagerfeld
The Little Black Dress
Originally the black dress was worn only for funerals and it was considered poor taste to wear it otherwise. In 1926 Gabrielle "Coco" Chanel published a picture of a short, simple black dress in American Vogue. It was calf-length, straight and decorated only by a few diagonal lines. Vogue called it "Chanel's Ford". Like the Model T, the little black dress was simple and accessible for women of all social classes. Vogue also said that the LBD would become "a sort of uniform for all women of taste". – Wiki
Karl, (we're on a first name basis) adorned the models of the Chanel Spring/Summer 2013 fashion show with massive pearl necklaces bordering on chokers. I was inspired by the oversized pearls and when I saw this necklace at ZARA for around $30 I knew I needed it. As an ode to Karl and Coco, I stuck to a simple LBD, and topped it off with this Chanel inspired necklace with white snakeskin and black patent leather shoes that I've owned since I was 17. (Case in point why I argue that I can never get rid of anything, because someday, I will have the perfect occasion to wear it/them.)
Last days to enter my Swarovski Giveaway! 
With love from Hollywood,
Kier