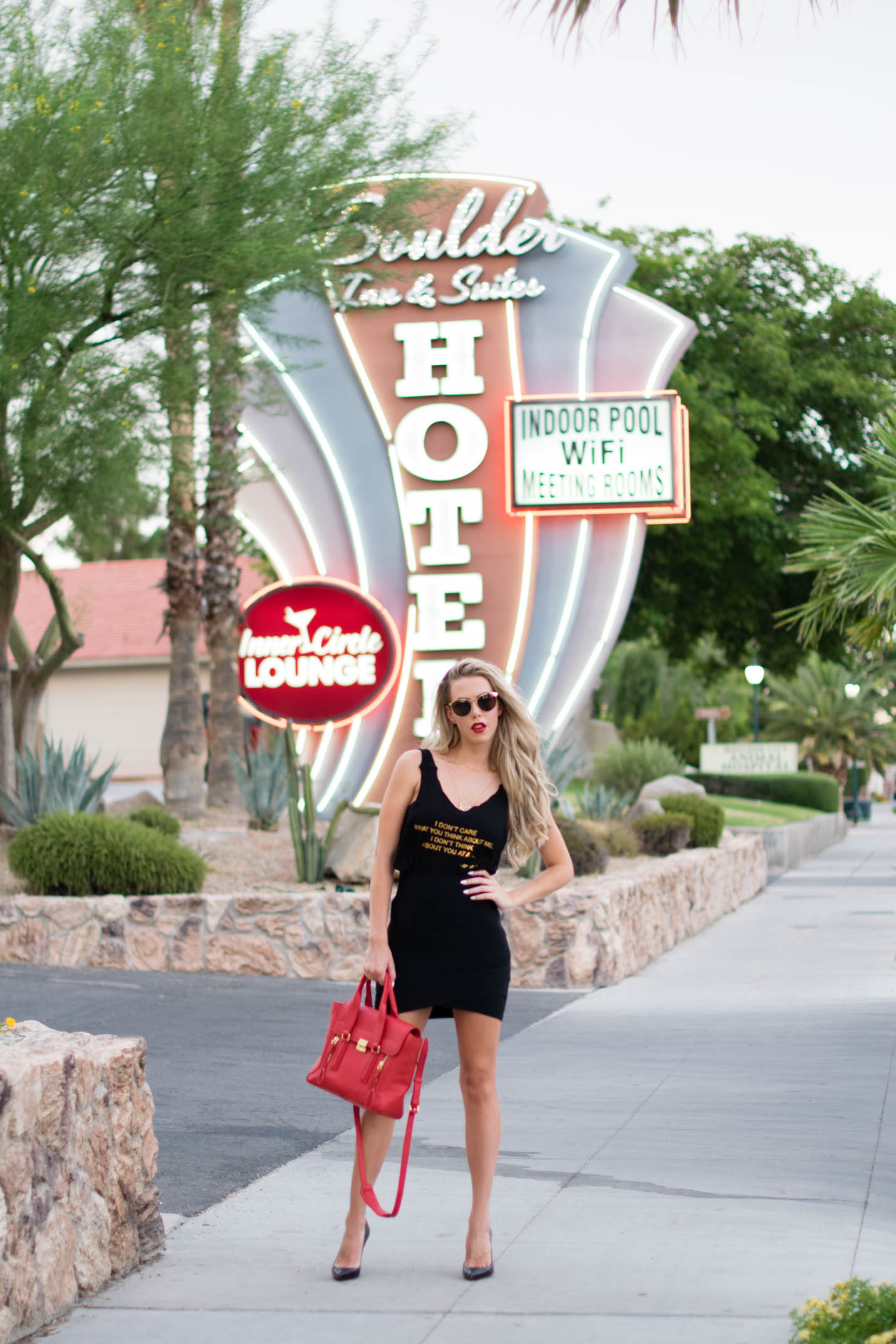 Hi Y'all! I'm back!!!! So a lot has happened since I last checked in. I am single if you couldn't tell by my Instagrams, and I moved to Las Vegas. This is the second time I've moved here.. last time I only lasted 6 weeks, but this time I'm planning on 6 months to a year. my goal is to make this blog my only source of income and completely support myself blogging. To do that, I need new content, shoppable products, and to be consistent, so those are my goals. While in Vegas I plan to save as much as I can, and put myself completely in this blog and bettering myself with fitness, yoga, meditation, reading more, writing more, and spending more time with friends. I want to now thank you all so much for your continued support through all phases of my blog and I ask that you comment with content ideas you would like to see, videos I could make that you want to watch, etc. Thank you again.
P.S. This shirt is by Noodle Clothing (which I cut up) and it's directed at the haters and the stiflers who I will be paying no mind to.
Thanks for reading.
With love from Sin City,
Kier
Shop the look:
Top: Noodle Clothing, c/o. Skirt: BCBGMaxazria.
Heels: Christian Louboutin. Bag: 3.1 Phillip Lim, c/o ShopBop.
Shades: Chilli Beans. Necklace: The Pink Peonies Collection.
Body Jewelry: Call It Spring, c/o.