I hope you all loved House of DVF episode 3! I loved it. Yes, I cried a little too much but hey, I was PMSing, so shoot me! I am really enjoying hearing the feedback from you all, I hope you will continue to watch and tweet with the #houseofDVF hashtag on twitter.
I was sad to see Tiffani go, but she will be 100% fine, actually better than fine. Like DVF said, Tiffani is a diamond in the rough and she is now on the road to being the woman she wants to be. I couldn't be happier for, or more proud of Tiffani.
I also got some people saying that I "mispronounced everyone's names." Well, let me set the record strait right now… Diane pronounces her name Dee-ann. Rihanna, pronounces her name Ree-anna. However one pronounces their own name makes it correct in my book. My name can be challenging for some, so I pride myself on at least trying to remember people's names, pronouncing names right, and calling people what they like to be called. The videos below show the ladies saying their own names- which is what I go by. I personally do not correct people on my name unless one specifically asks if they are saying it right, so I can understand why Rihanna and Diane have gone mispronounced this long, especially since everyone assumes to already know the correct way.
Thank you SO much for reading, your support means everything to me.
With love from Hollywood,
Kier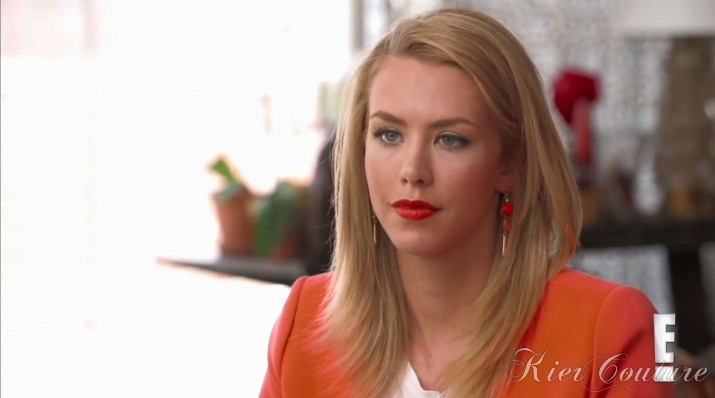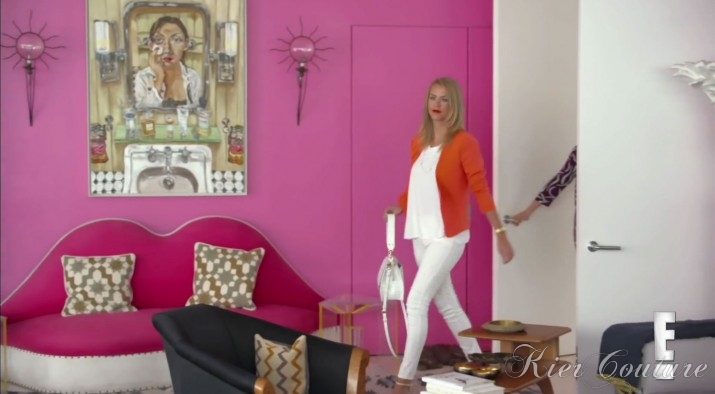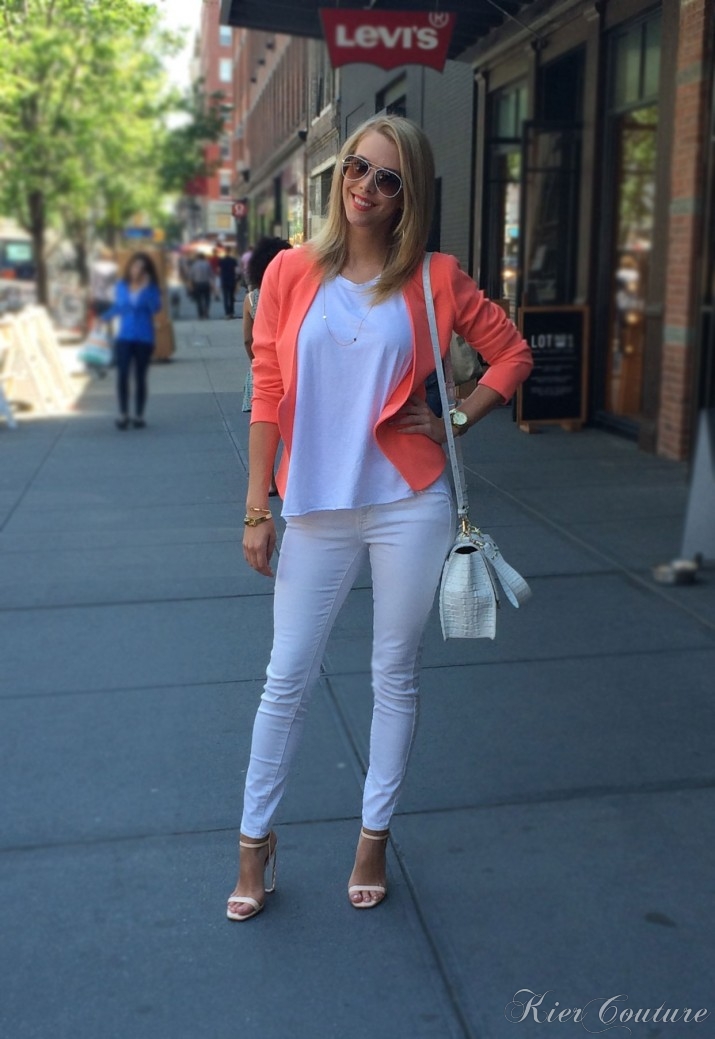 Top: Target. Jeans: Gap. Shoes: Zara. Blazer: DVF. Bag: Brahmin.
Jewelry: Gorjana, Michael Kors, Target.

The CFDA Awards
The CFDA Awards Show was so incredible. I wrote a full recap and post about that which you can read here. I just want to say one thing about the crying scene though… yes I was hormonal, but really I wasn't crying because I needed a bigger size, I was crying because, I thought, "I want to be the brand ambassador who needs to fit all the clothes and regardless of size, some DVF pieces just don't fit my body type." I felt my opportunity slipping away with every dress I tried on (there were actually five or six). I just felt like a failure. I was letting the pressure get to me.
What I took away from this experience however is that not everything is going to fit everyone, and that's totally okay. DVF makes all kinds of clothes for all kinds of women and there is definitely something for everyone. Ultimately I got to wear my favorite dress and now I realize if I wasn't "hormonal" my boobs wouldn't have been so swollen and the dresses would have fit better, and then I wouldn't have even been upset to begin with! A chain reaction of sorts.. All I can do is learn and laugh about it now.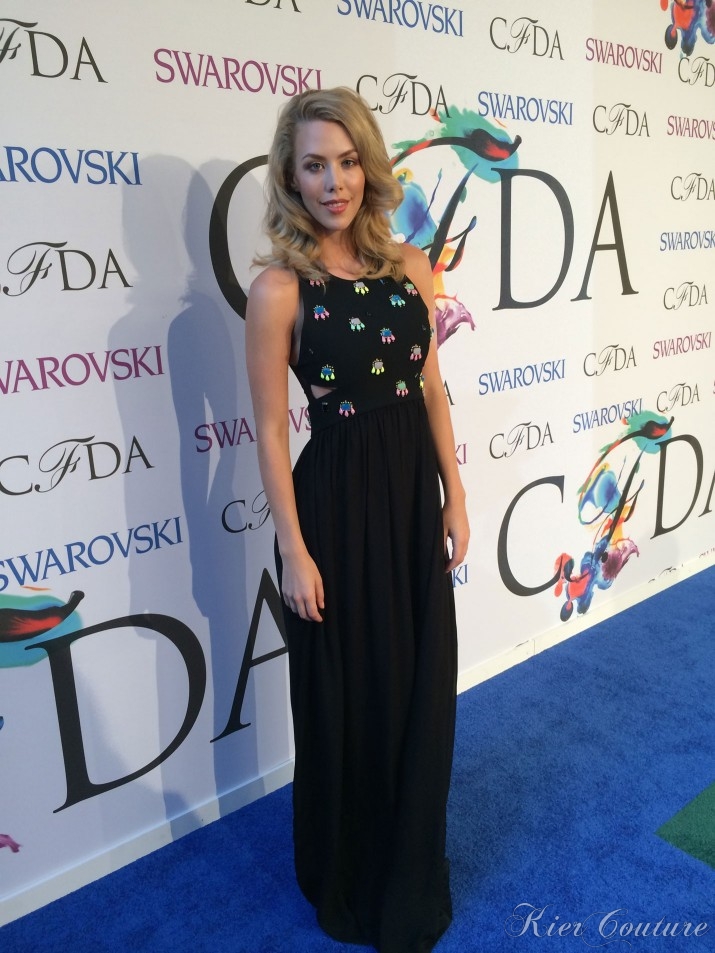 Total look: DVF.
(I could not find this dress, the sweater with the same embellishment is below though!)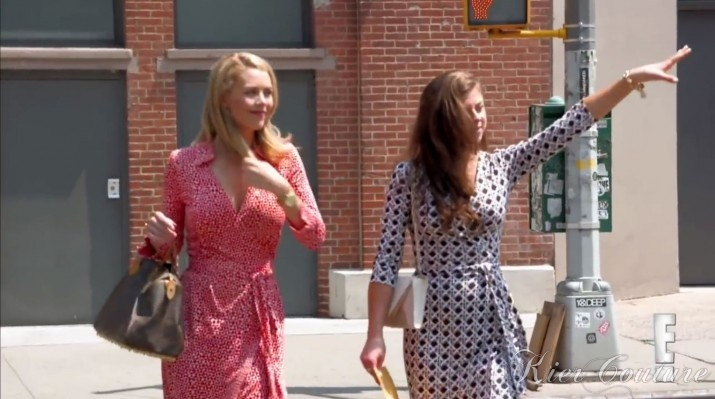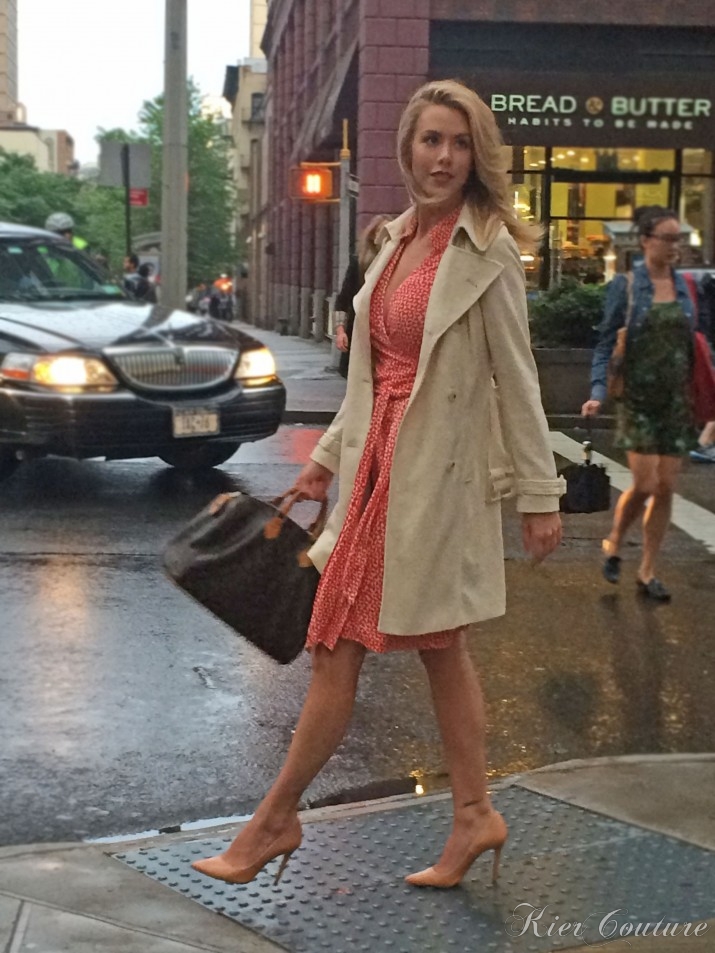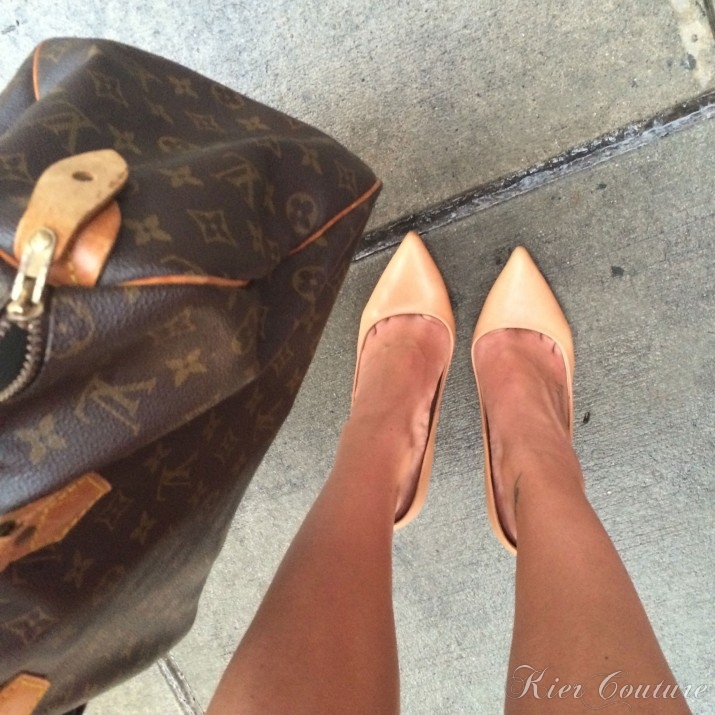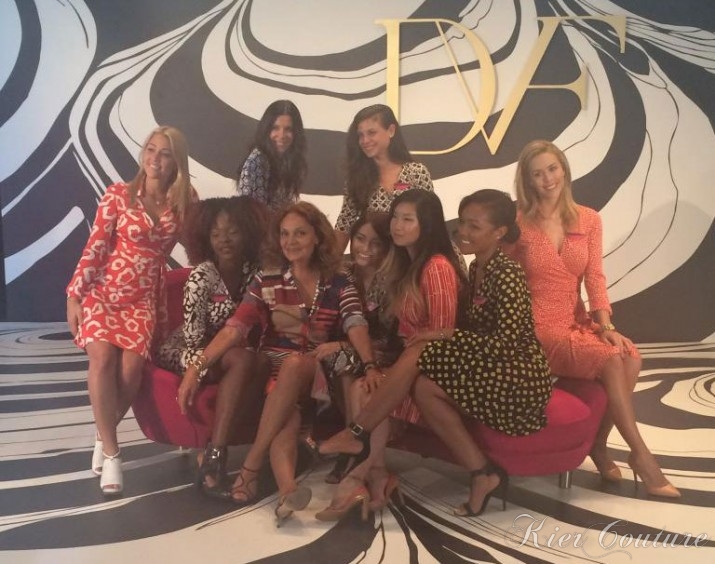 Dress: Vintage DVF, Shoes: Zara. Bag: Vinage Louis Vuitton.
Jacket: NY & Co. Jewelry: C.Wonder, Michael Kors.