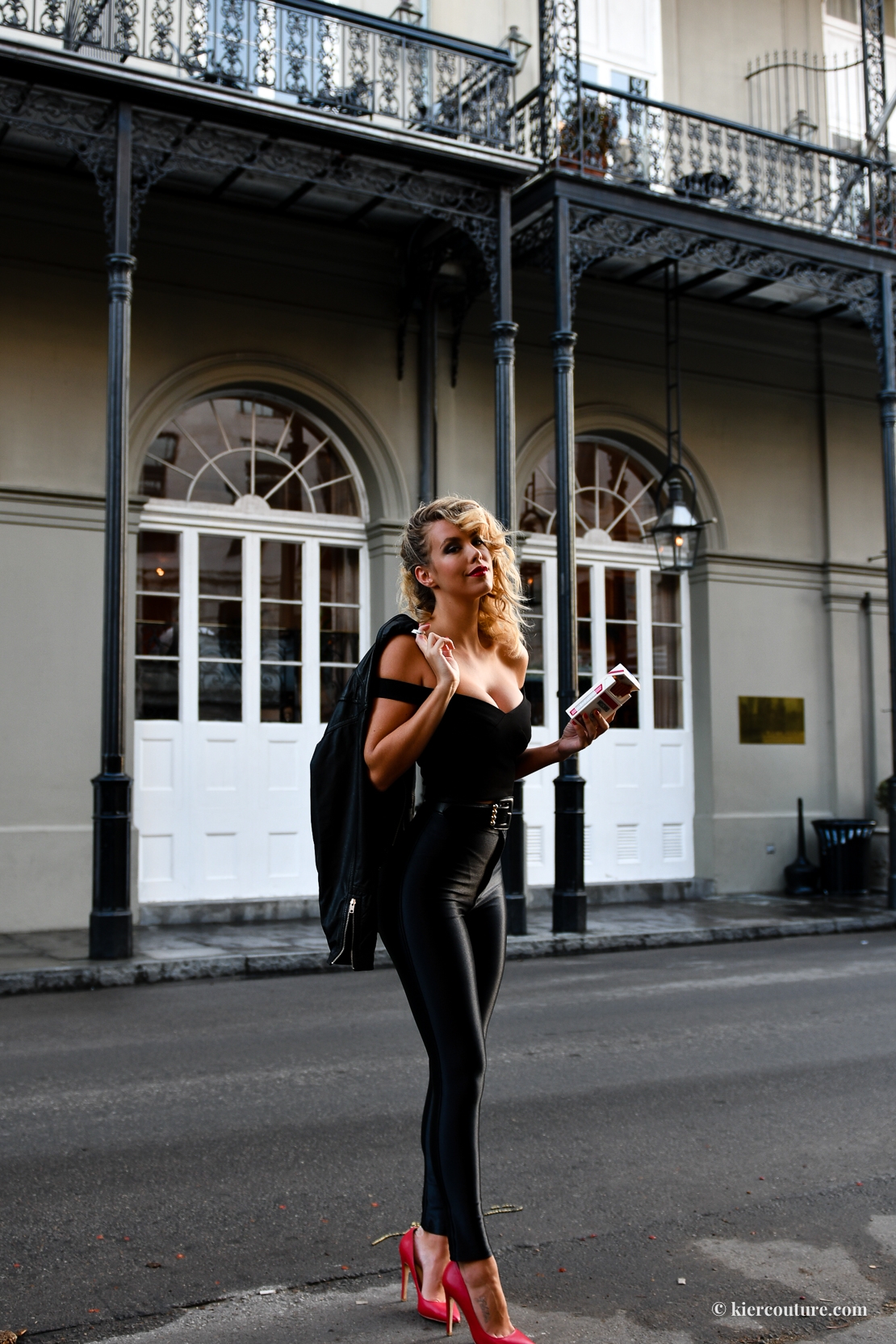 Get everything by Halloween with Amazon Prime:

Sandy Costume:
Happy Halloween from New Orleans! It's my first time here and I love it! This year I dressed as Sandy from Grease and I love how it came out! I actually forgot to wear my little gold hoop earrings for this shoot that go with the costume but I wore them Saturday evening and plan to again tonight! Since I don't smoke and am totally grossed out by even the smell of tobacco when it's not burning I chose to forgo the prop cigarette and instead carried this Moschino phone case. What are you dressing up as tonight?
Thank you for reading!
With love from NOLA,