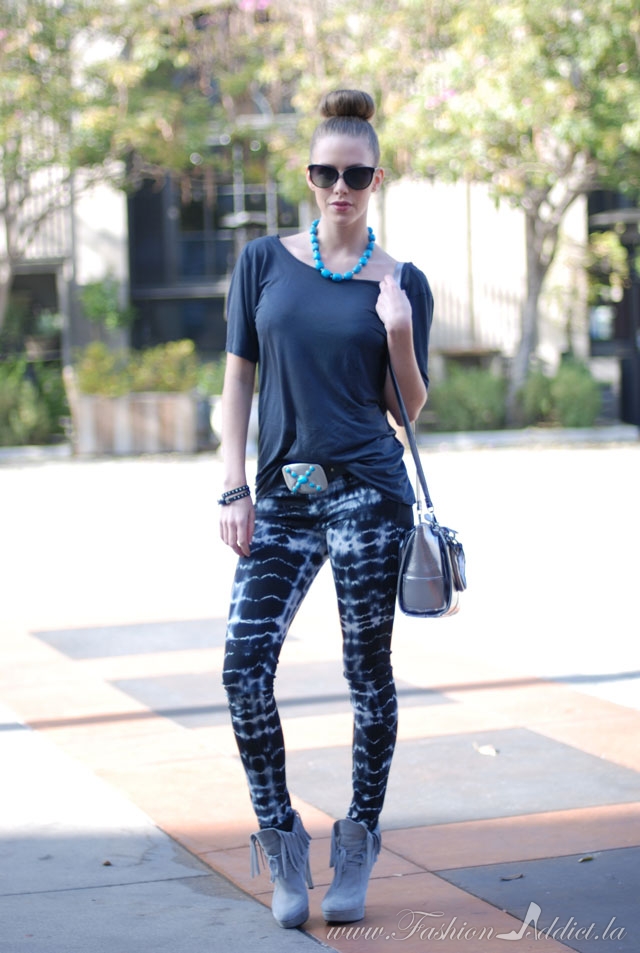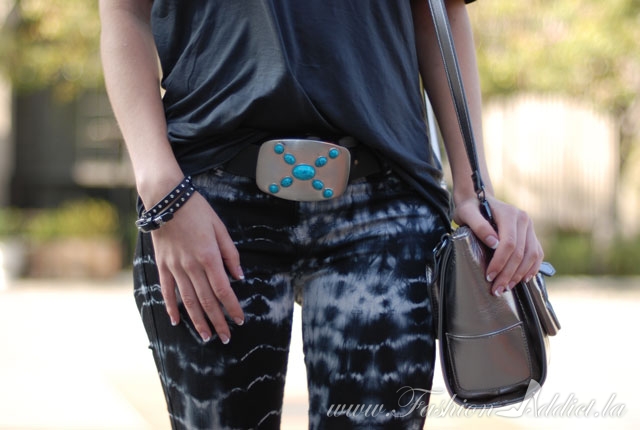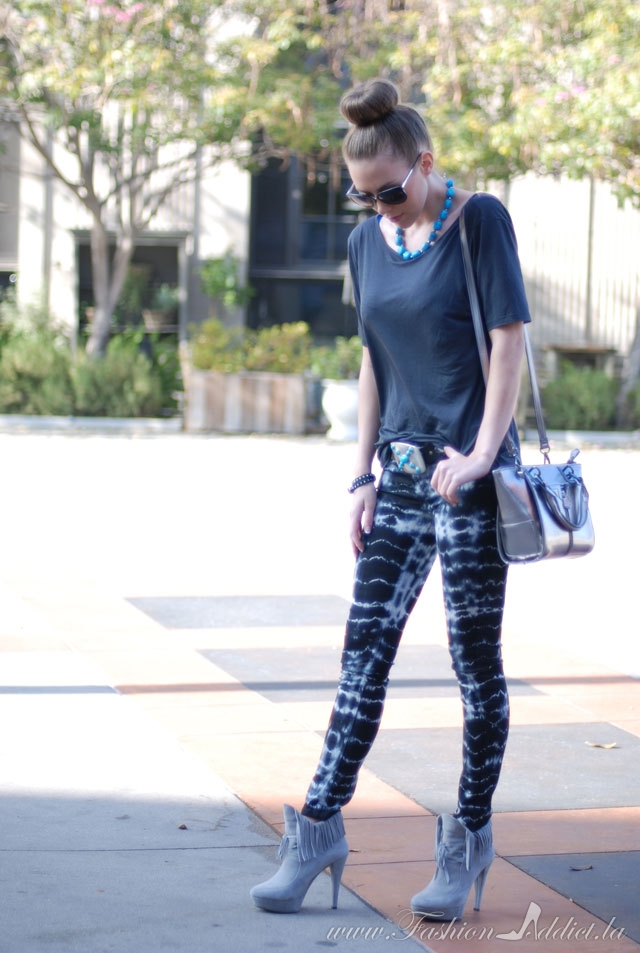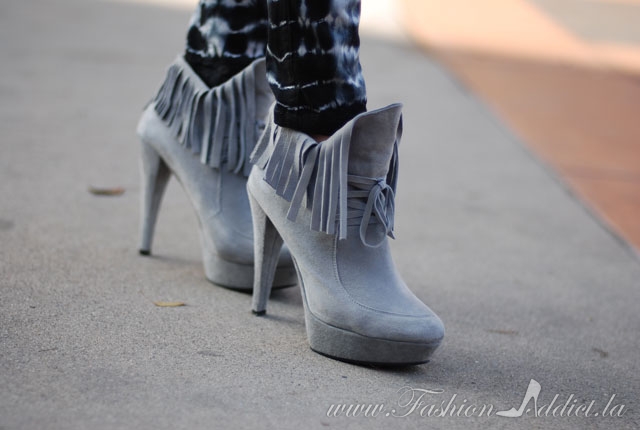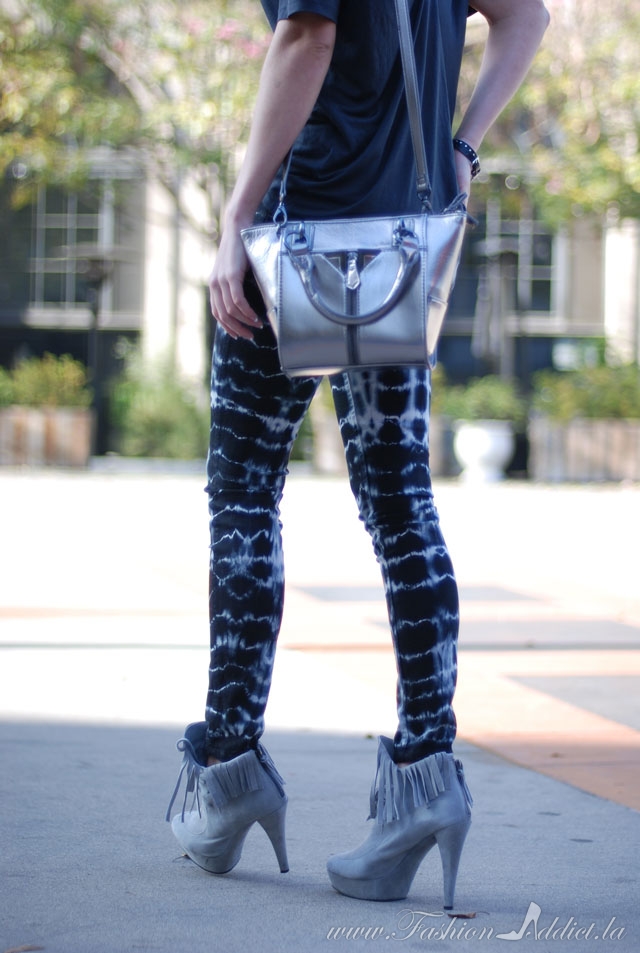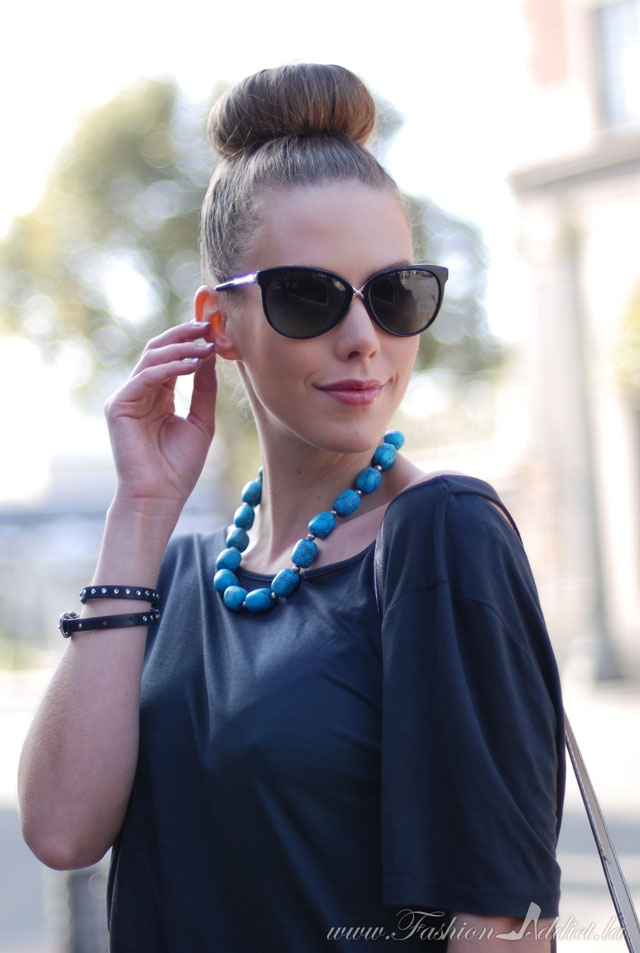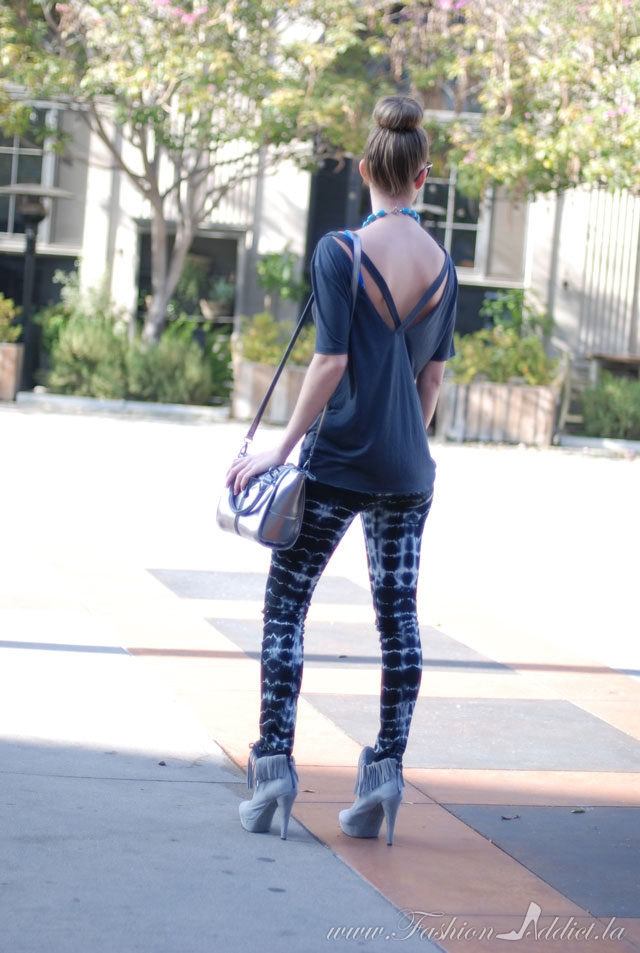 Photos thanks to Laura Yazdi
 Jeans: Bleulab c/o. Shoes: DanYelle c/o. Top: Zara. Bag: Danielle Nicole.
Necklace: Mexico. Shades: Leisure Society. Bracelet: Miss Me c/o.
Shop the Look:
What I Wore To Tour The Gypsy '05 Factory!
Gypsy 05 and Redlight PR invited a few bloggers and me downtown to tour the Gypsy 05 factory and I was blown away! I had no idea that every single item is touched and tie dyed by hand. I also didn't know that Gypsy 05 started as a tie-dye only factory, they dyed almost all inventory of LA based denim companies which required hand dyeing and they still do! At the time, hand dyeing other companies designs was their only focus. A few years ago the Gypsy 05 family decided they wanted to branch out and make their own designs- and the rest is history! We saw every step from the first sketches, to the first pattern, to the fitting on the fit model, to the sewing, tying, and of course dyeing! At the end of the tour we were able to dye our own little crop tops- I did a teal and green wash to match my favorite teal cowboy boots at Coachella and this summer.
The owner of Gypsy 05 said the Bleulab jeans I was wearing were almost definitely dyed and coated (they're reversible) at their Gypsy 05 Factory nestled in Downtown Los Angeles. I thought tie-dye jeans, fringe booties, and turquoise accessories were the perfect look for a tour of a factory which makes modern gypsy/hippie wear. I call this my Gypsy Glam look.
Thank you for reading!
With love from Hollywood,
Kier