Some combo of a white top, black bottoms and these heels have become my uniform lately, and since these photos were taken after leaving Pivotal PR's Pre Valentine's Day Party I wanted to add a floral scarf to make the look feel a bit more romantic. I love how adding a scarf can totally transform and finish a look. This belt too- I love it, Roger's mom actually got it for me for Xmas and this is the first time I've worn it.. I actually really like it, and Ive never bought or worn this type of chain belt before, it's really fun walking and the chain is swinging, it put a little extra pep in my step- thats for sure.
Thanks for reading,
With love from Hollywood,
Kier
Outfit details below.. Xx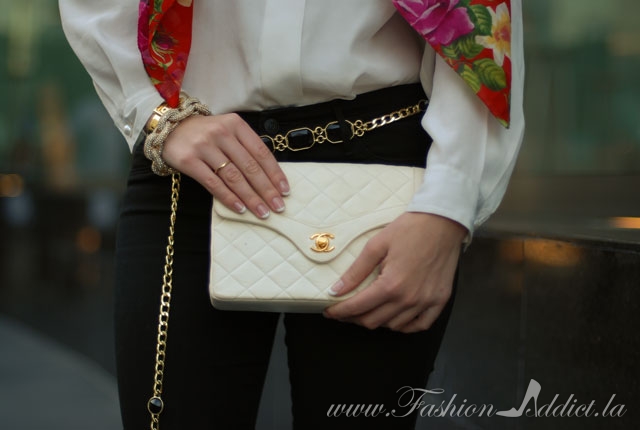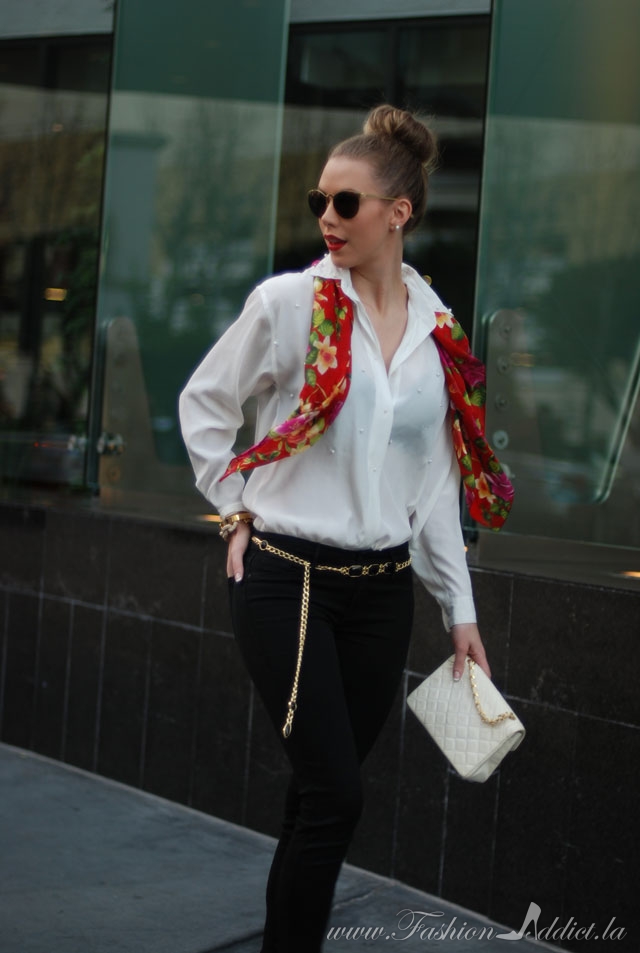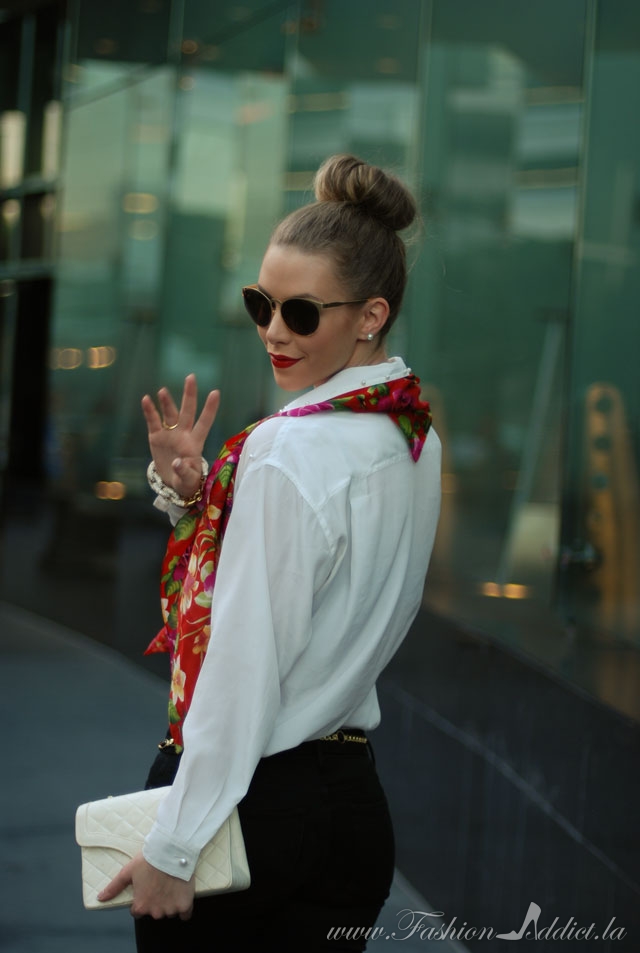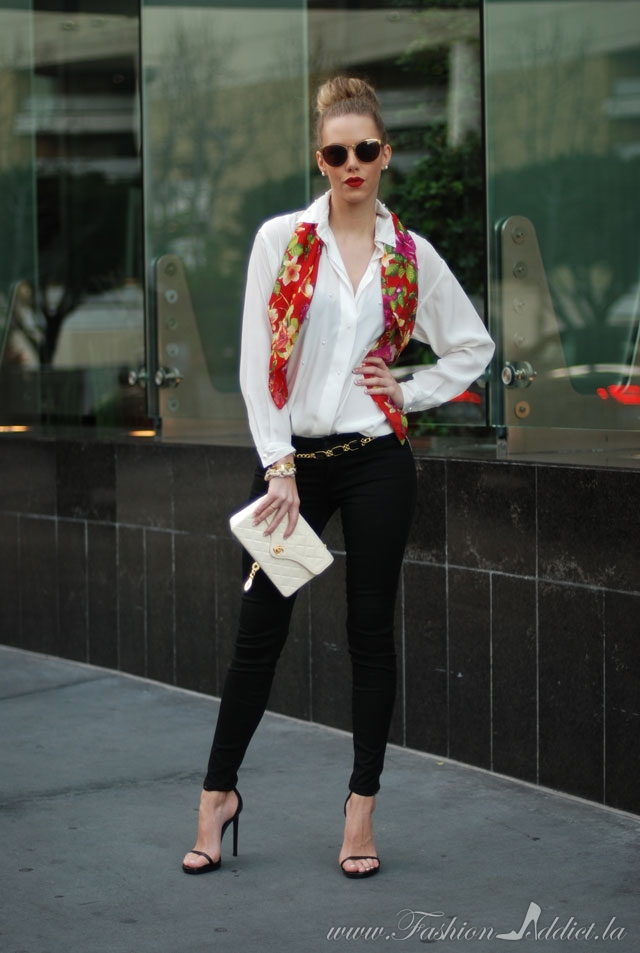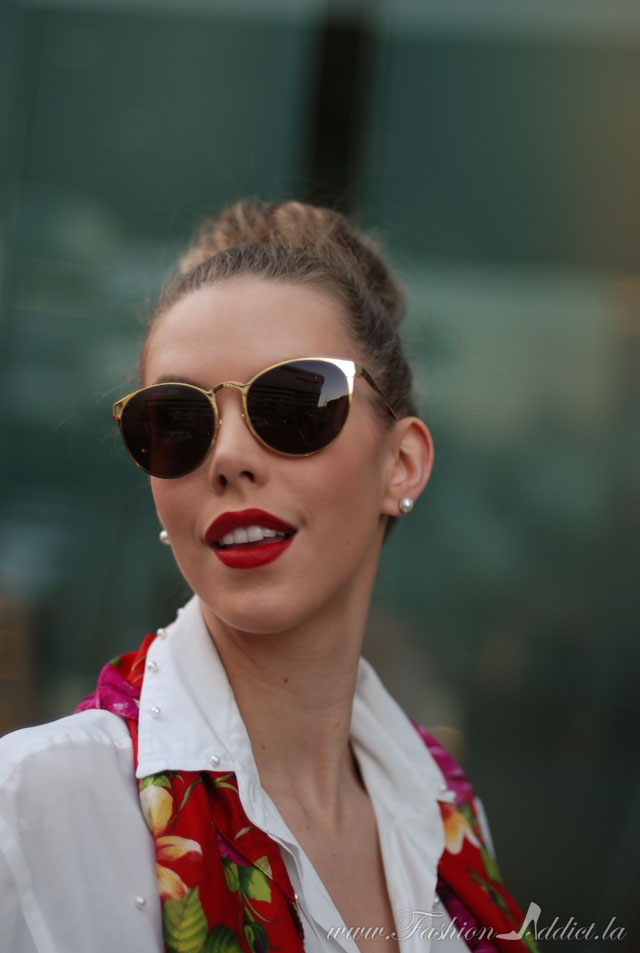 Photos thanks to Laura Yazdi
Top: Vintage: Jeans: Marciano. Scarf Vintage.
Bag: Chanel via Portero. Shades: Chilli Beans c/o.
Earrings: Aldo. Heels: Saint Laurent. Belt: Unknown.
Bracelets: J. Crew & C. Wonder. Ring: Nordstrom.
Lipstick: Milani Best Red.
Shop the Look: