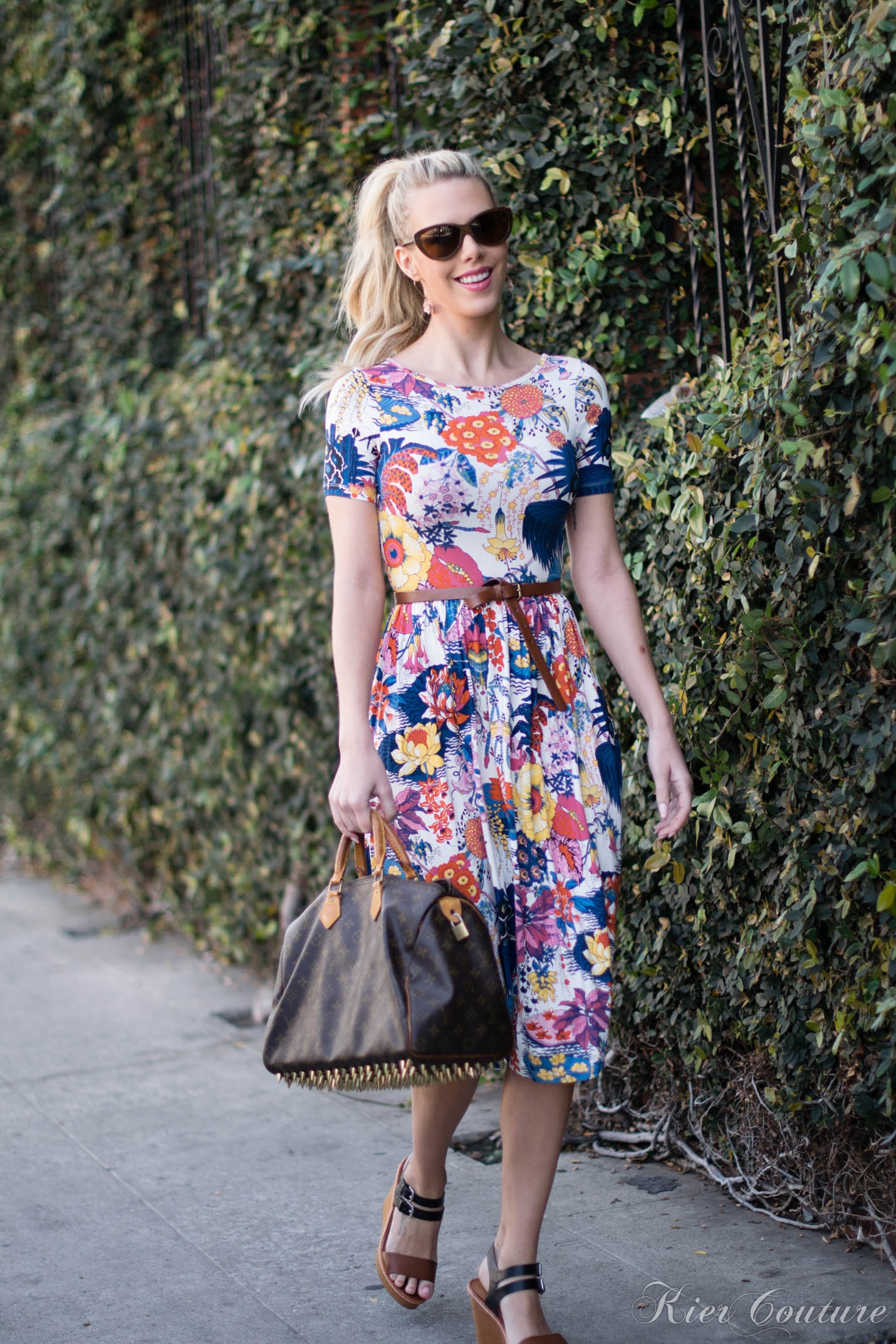 Happy Easter! I wore this, gosh it seams like so long ago… I wore this to the Louis Vuitton exhibit when it was here in February!! I know, I'm sorry it took me so long to get it up, I just kept having things I wanted to post more than this. Anyway, I am getting very excited about Coachella so I wanted to have a look for you that was unrelated so you don't get bored of Coachella type posts before the festival even happens!
P.S. How cool are these Hammock and Palms sunglasses? I am loving the wood detail and guess what? They float!! They're the perfect shades for boating because if they fall off they won't sink! Love it!
I am off to brunch with my girls! Follow along on Snapchat for the shenanigans!
With love from Hollywood,
Kier
Shop the look:
Dress: Asos. Shoes: Target, last year. Bag: Louis Vuitton.
Shades: Hammock and Palms.
Hair: Bellami (Use code: kier for a discount!)