I'm blushing a little right now.. but it had to be done because since I got my boobs done I have been looking for the right lingerie and even just the right bras to wear on the reg.. well before my boob job I had this strapless bra and it was the best bra I had ever found- ever… it pushed up, stayed up, was comfortable and pretty- and it lasted- I still have it but it doesn't fit of course.. I just cant bring myself to get rid of it, it is like an old friend who was always there for me- helping me to look busty before I actually was! Anyway, VS makes adorable stuff, but their bras have never fit me properly, and they still don't- I've always worn DKNY, Fredrick's, and Felina so I when was on the hunt for some new bras I tried Fredrick's because, well it's down the street and DKNY is usually only available at Department stores and I didn't want to go to the mall.. but Fredrick's didn't have my size… not even close- (you would think that Fredrick's of Hollywood in Hollywood would have all sizes available, but no…) and they had barely any bras without padding (I don't need padding now thankfully).. and now that I am a 32-DD it's hard to find DKNY in my size either… So when Felina reached out to me I was so excited! I love working with brands I've always loved- it really is awesome to know that the feeling is mutual!
Anyway…. Felina offers so many sizes that are hard to find- this is a 32-DD and it's almost impossible to find that size- they actually even offer 32-DDD!!! I am obsessed with the fit of this bra- no padding but the underwire keeps you in place, AND the best part- ladies I swear, the straps are in the perfect position to hide armpit fat… it's genetic, I have armpit fat and there is nothing I can do about it.. no amount of pushups/exercise rid me of it- I actually asked my doctors to lipo it out when I was going in for my my boobs but they said no lol, they told me I was being ridiculous and that the implants would stretch the area and rid me of it… they were wrong- I wish they lipo-d it (it is a little better but still, we all have those things that bother us)… I'm sure I'm being silly/dramatic- but it doesn't matter anymore because I have a real miracle bra that hides my unsightly armpit fat haha!!!!
And the panties aren't bad either- Roger isn't complaining ;)
Thanks for reading- please don't be too hard on me, I've started my SculptWorks Class at Yoga Works and I'm loving it- soon i'll look like a VS Angel in my Felina Lingerie haahahaha! Consider these my "before" pictures! Xx
With love from Hollywood,
Kier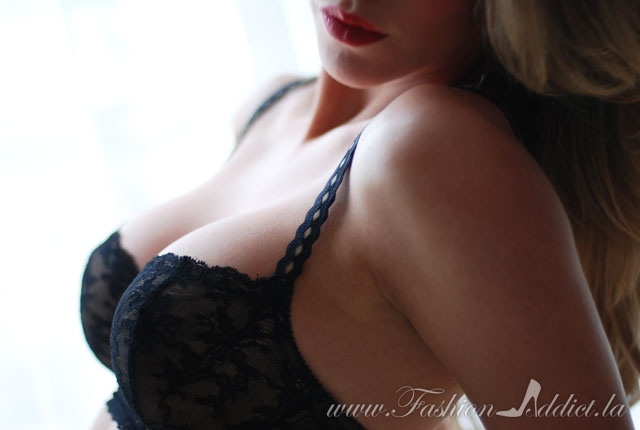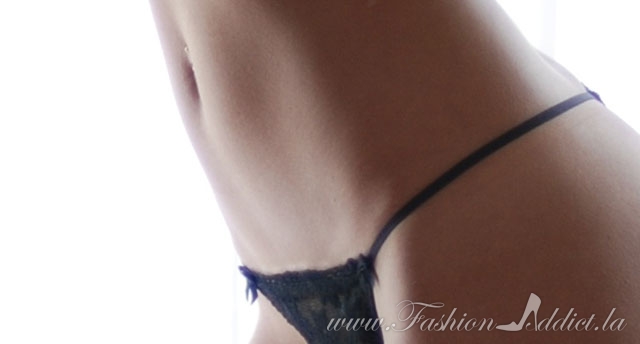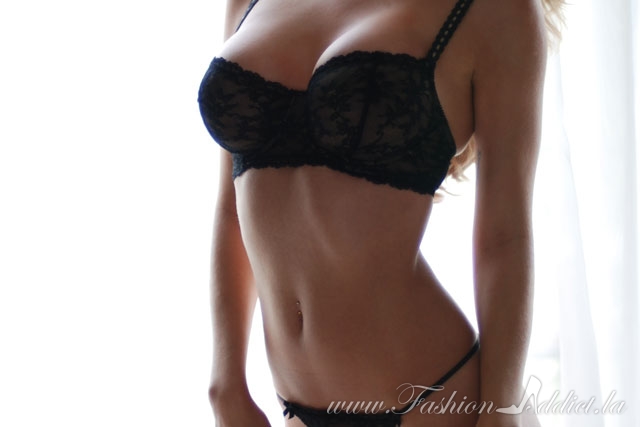 Lingerie c/o Felina.