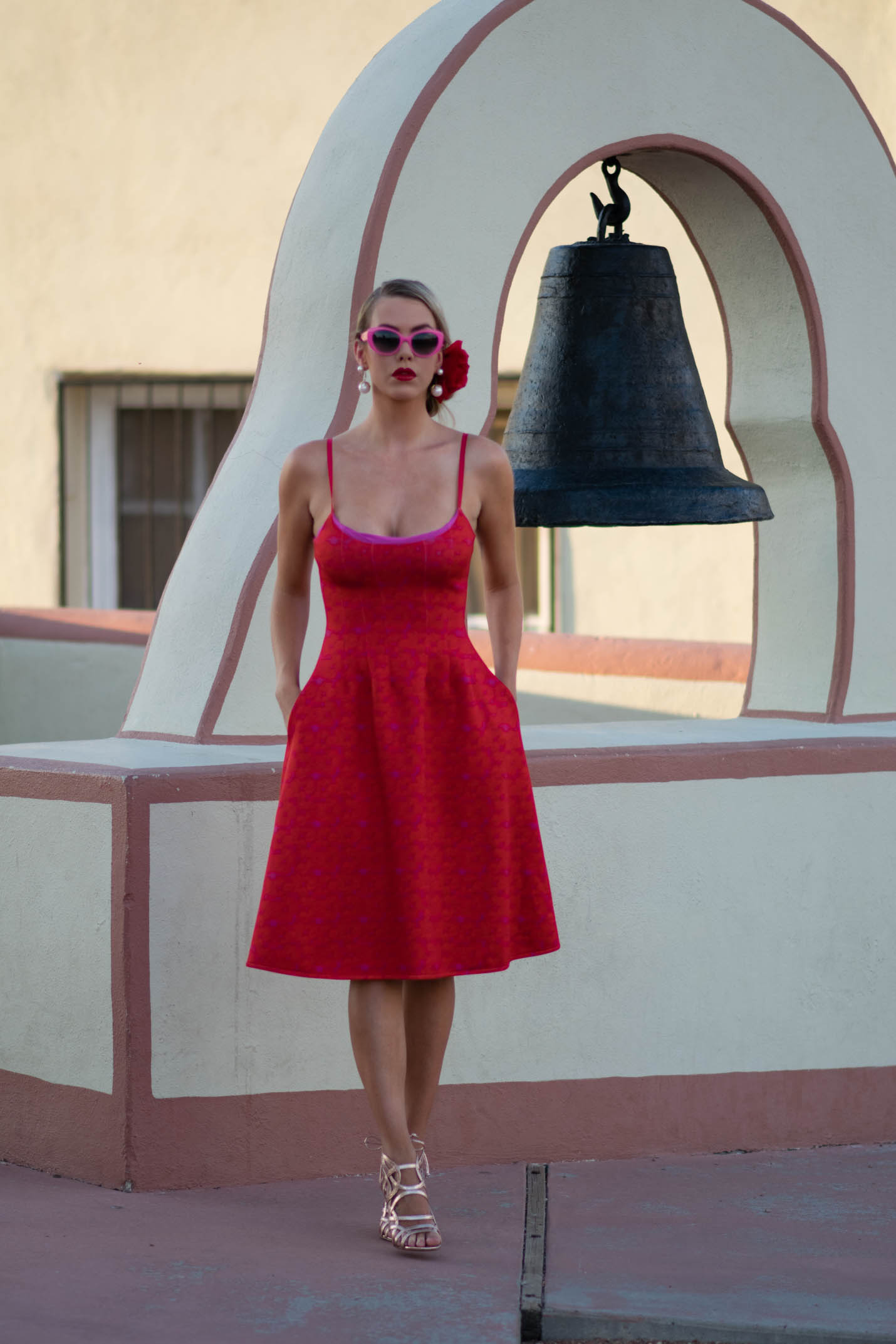 In El Paso we found this beautiful mission and had to stop for some photos. This Cynthia Rowley dress reminded me of one of those matadors for some reason. Inspired by the matador theme I was reminded of America's Next Top Model Cycle 7, where CariDee nails it with this shot and I knew how I would style my hair and makeup! I LOVE how this dress has pink in it too, any excuse to wear my pink shades makes me super happy. If you didn't know, I tend to have a flair for the dramatic, hence my exaggerated poses, I had a lot of fun with this shoot, and by the way, this dress is now on sale!
Thanks for reading!
With love from Washington,
Kier
Shop the look:
Dress: Cynthia Rowley (also comes in white).
Shoes: Top Shop. Shades: Kate Spade.
Earrings: Vintage. Flower: Michael's.