Hi Fashion Addicts! Today I'm so excited to announce an amazing contest from FrizzEase in which you can win an unforgettable trip to NYC! I know, it sounds too good to be true, but it's not! All you have to do is wear your hair #downfor30 days (or as many as you can). Show us all your fierce styles on Instagram with the hashtags #downfor30 and #Sweeps for the chance to WIN AN EPIC NYC ADVENTURE. Each new post with #downfor30 & #Sweeps (up to one post per day) earns you another chance to win, so 30 days is 30 chances to win!
Now for the amazing prizes…
Round trip airfare for two (2) to NYC

Four (4) nights at the W Hotel Times Square

Breathtaking helicopter tour of Lady Liberty, whose newly-liberated locks are featured in our video: A Girl's Got to Be Free

Ground transportation via private sedan

Dinner at Stella 34 Trattoria with views of the Empire State Building

Brunch cruise for two (2) around Manhattan

Garment District Diva Trek for two (2)

Makeover at the John Frieda Salon

$750 cash to fund all your fun

A year of Frizz Ease® products so you can keep putting your fiercest hair forward 
Find out more about frizzEase's Never Pull Back philosophy and contest rules at www.neverpullback.com 
and check out this cute video…
I have used FrizzEase products for almost 10 years now and I get a lot of questions on how I get my curly hair to be so shiny and strait, so today I am going to show you a few of my secrets and teach you how to get down and style your hair in my signature "flirty flip"… so, let's get started!
You will need:

Large round brush
Blow dryer
Hair clip or elastic to section hair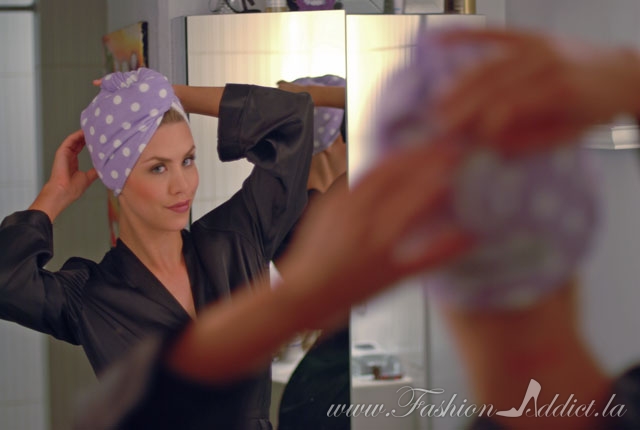 First I make sure to blot my hair and always use a Turbie Twist because the micro fiber dries my hair much faster and better than a regular towel meaning less heat styling; it also helps to reduce frizz because terry cloth frays the hair cuticle!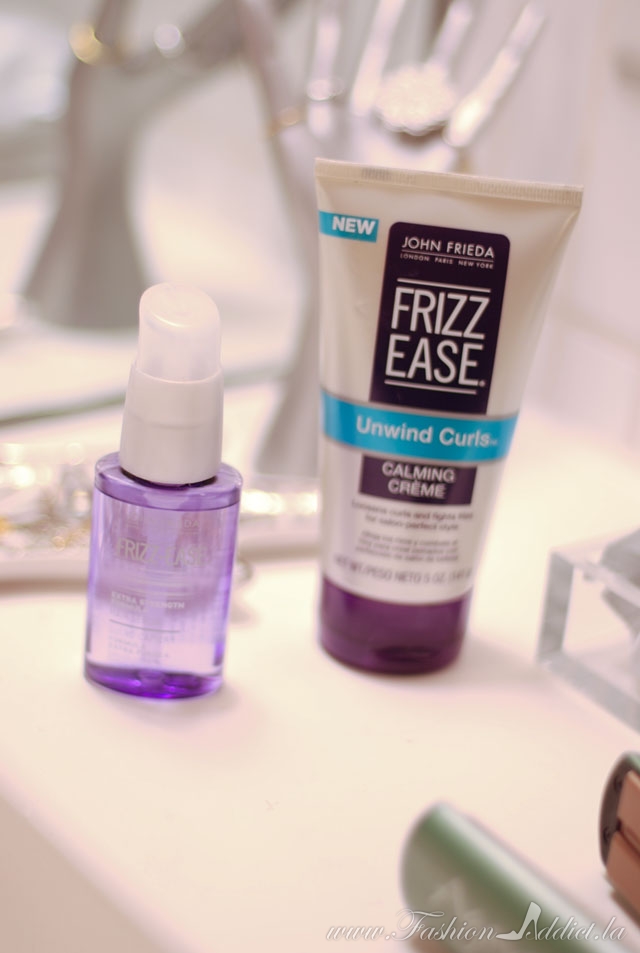 I always use the Unwind Curls Calming Cream and the Extra Strength Serum because I have pretty coarse, curly hair.
I mix 2 pumps of the serum with about half that amount of the calming cream and rub together in my hands, then I evenly distribute the mixture through my hair focussing on the ends.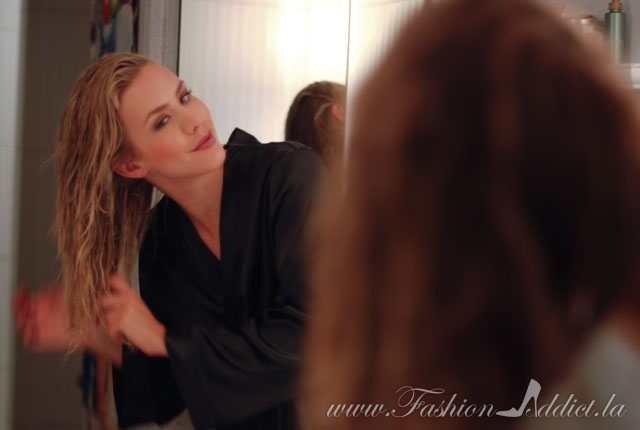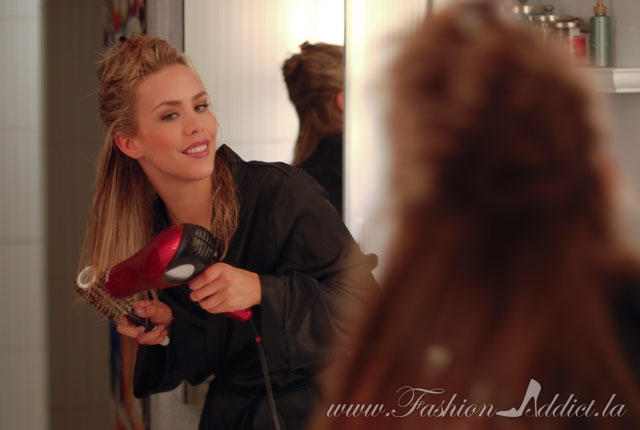 I section off my hair and dry with a round brush making sure each section is completely dry then finishing with a cold blast of air before moving on. The cold air closes the hair cuticles and makes your hair extra shiny!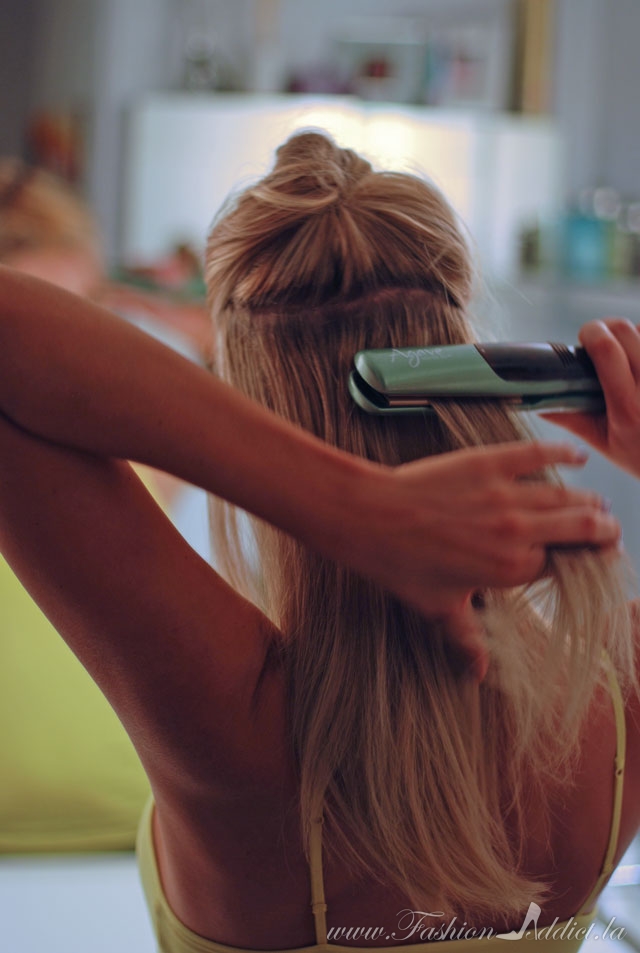 Then I section off my hair again and use my Agave flatiron flipping one side out and one side in… I vary which side does what based on my mood or how my hair is behaving.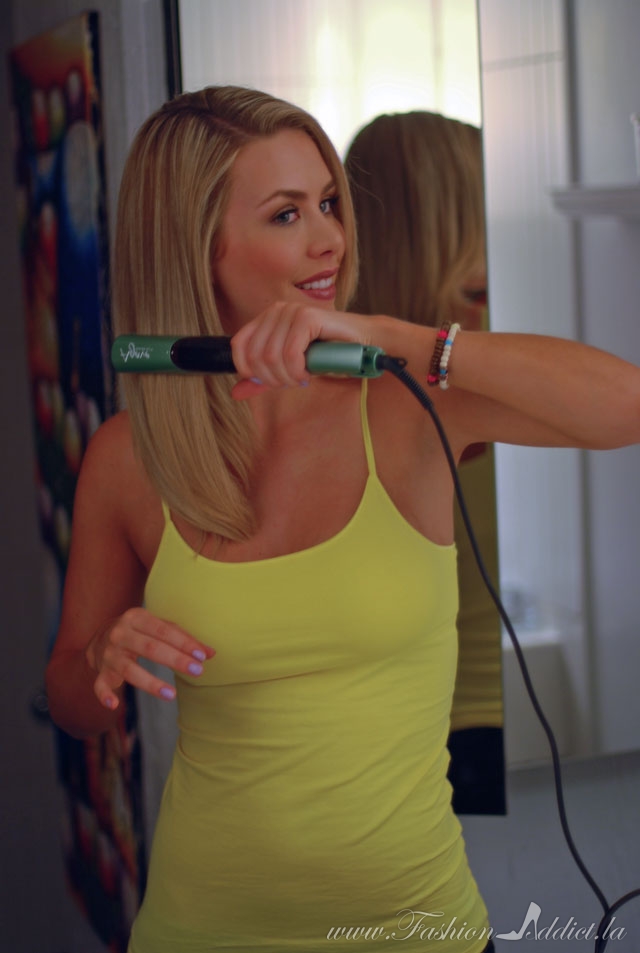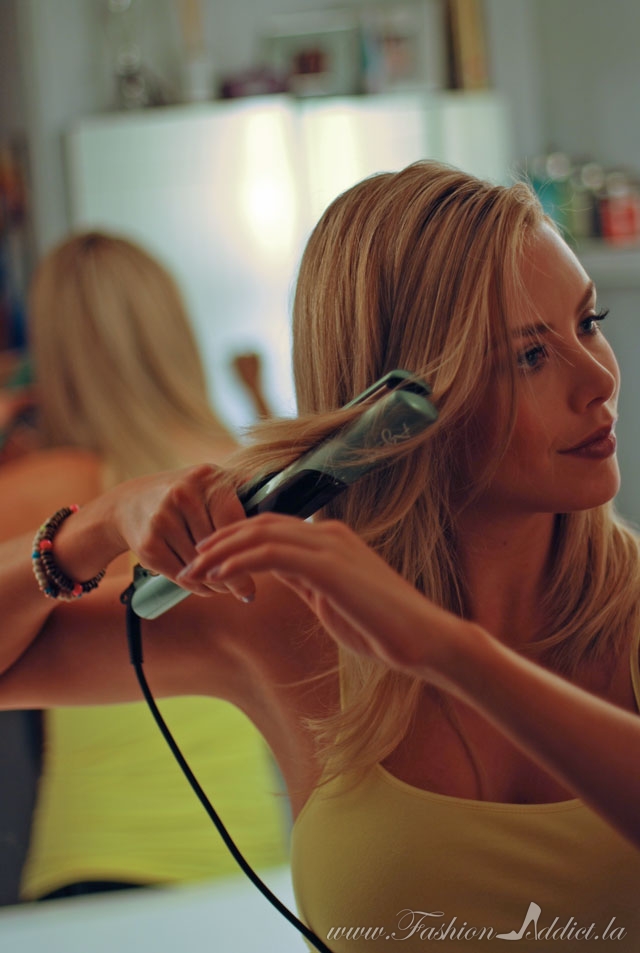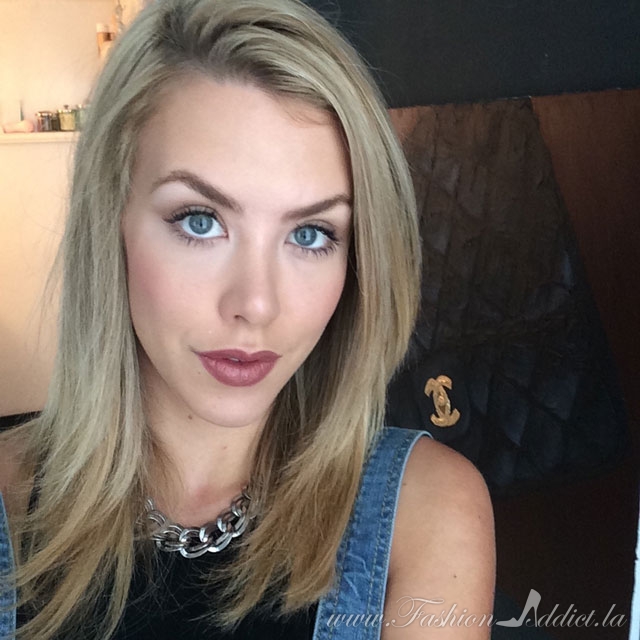 Finally, sometimes I flip my bangs as well, make sure to do small sections while flat ironing so you don't have to go over a section more than once and cause unnecessary damage.
I hope you enjoyed this tutorial and learned a little something! I am excited to see the fabulous hairstyles you ladies create!
Frizz-Ease believes that when you pull your hair back, you also pull yourself back. So we're challenging women everywhere to take on the world hair-first and wear their hair #downfor30 days straight with the help their favorite Frizz-Ease products. Join the movement at NeverPullBack.com.
Disclosure: Compensation was provided by KAO via Glam Media.  The opinions expressed herein are those of the author and are not indicative of the opinions or positions of KAO.