Danielle and I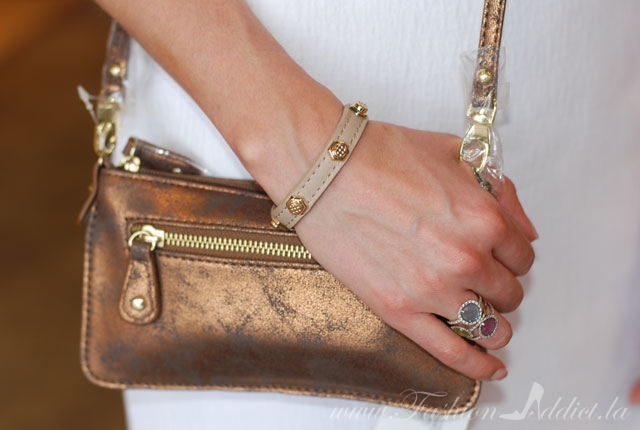 The Davina Cross Body and a bracelet that wont be out until at least fall, but I can't wait!
Canvas Tote bag in Natural / Pink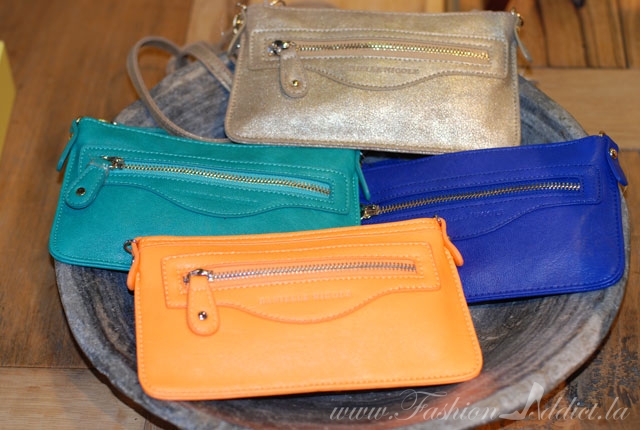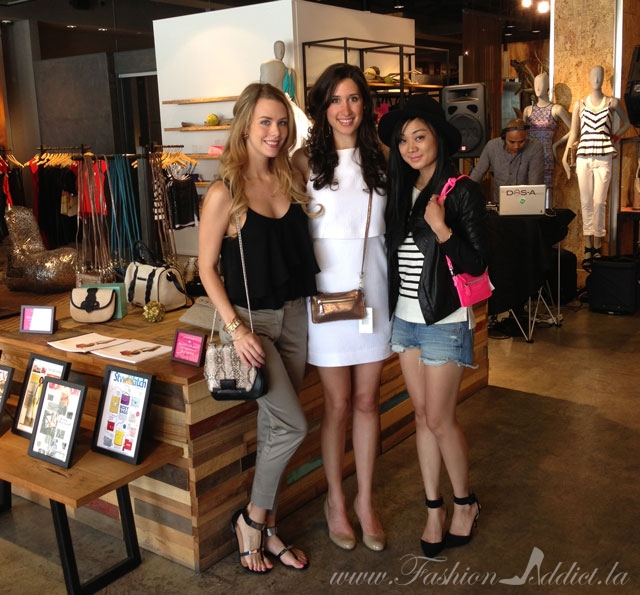 On Me: Tank: Sparkle & Fade. Slacks: H&M. Sandals: Prabal Gurung for Target.
Assorted Bracelets, and modeling a Danielle Nicole Bella Cross-body in the last photo.
Danielle Nicole Handbags
Last week I went to an event at Cusp by Neiman Marcus (which by the way has some fabulous stuff) for Danielle Nicole Handbags. I was thrilled to meet Danielle in person and hear about and see the collection. I was told that her handbags used to be made of real leather and had a much higher price point, but when the economy went a few years ago, she re-strategized. She found amazing non-leather and inexpensive yet still luxe materials and focused on design and trends (like metallic and neon which are huge right now) and made her price point, get ready- under $100. Yep, everything in the entire collection is under $100. I was shocked because I couldn't even tell they weren't real leather and the hardware is luxe and awesome, some of the bags like this one have studs that look like bolts! I can't wait to see more from Danielle Nicole, and visit her showroom when I'm in New York for Fashion Week (Hopefully!).
With love from Hollywood,
Kier