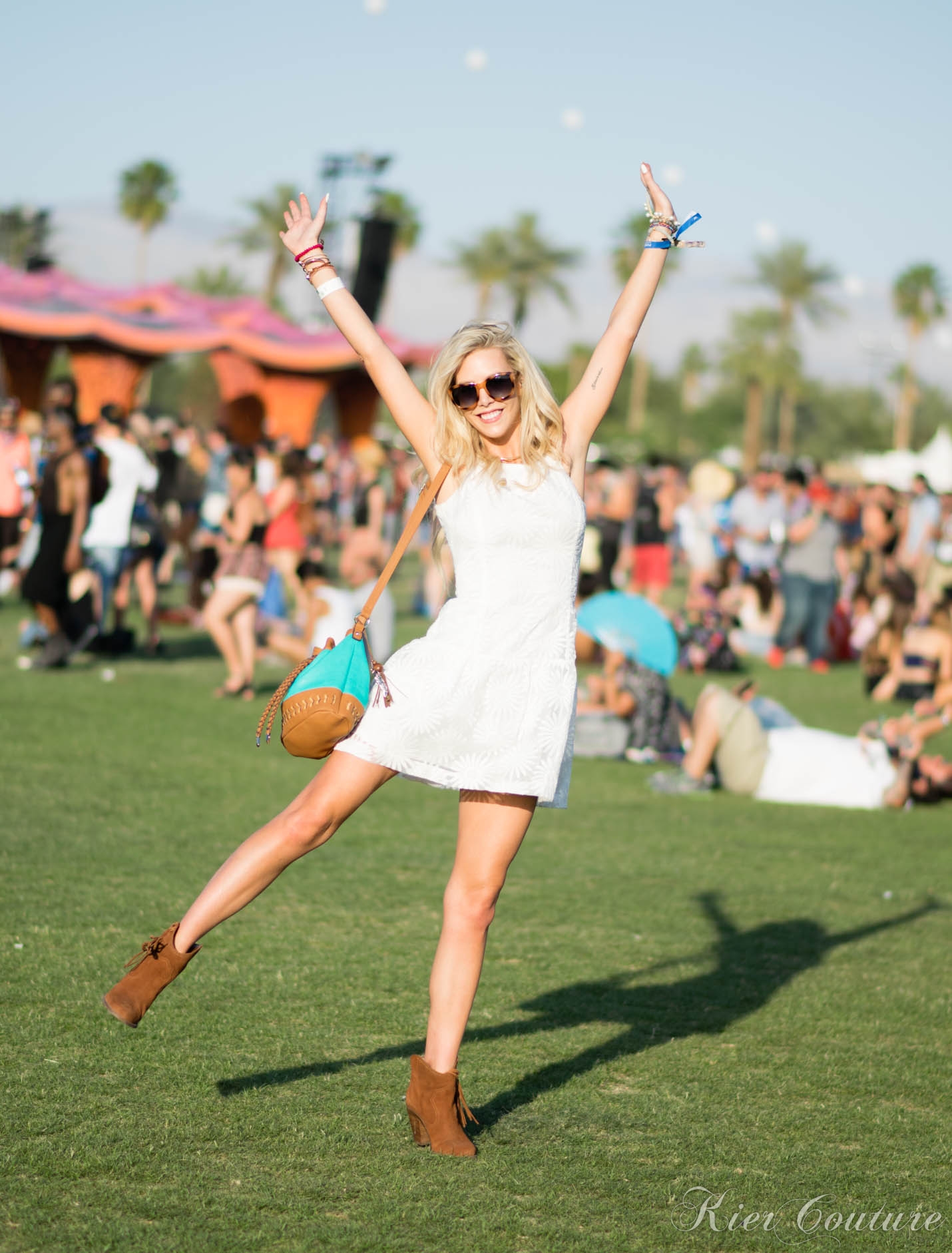 Well I never really realized how much I was doing peace signs with my hands until I went through these photos lol.. sorry haha!
Before we got started at Coachella on day 2 we decided to stop by the Soho Desert House for some brunch with Greygoose and then headed over to the Pandora event at The Parker and checked out the new collections from Pandora.. I have to say, I fell in love with their floral designs and leather charm bracelets.
I love love loved my dress for day 2, (you know how much I love a good LWD) and this drop waist version with flowers, seamed to be the perfect ladylike/Coachella mix.
Look 1:
Pink Bikini: Jessica Simpson. Romper: Milk the Goat, c/o.
Wedges: Jessica Simpson, c/o. Shades: Jessica Simpson, c/o.
Necklaces: Zara, Kitsch and Jessica Simpson, c/o. Bag: Ora Delphine.
Hair: Bellami (Use code: kier for a discount!)

Look 2:
Dress: Jessica Simpson, c/o. Bucket Bag: Jessica Simpson, c/o.
Backpack: Jessica Simpson, c/o. Shades: Jessica Simpson, c/o.
Boots: Jessica Simpson, c/o. Necklace: Zara.
Hair: Bellami (Use code: kier for a discount!)