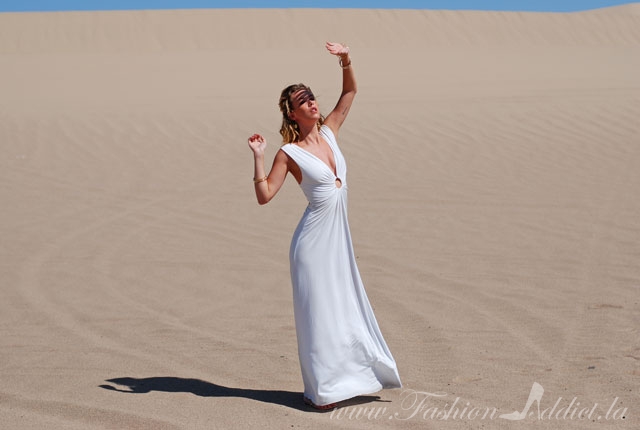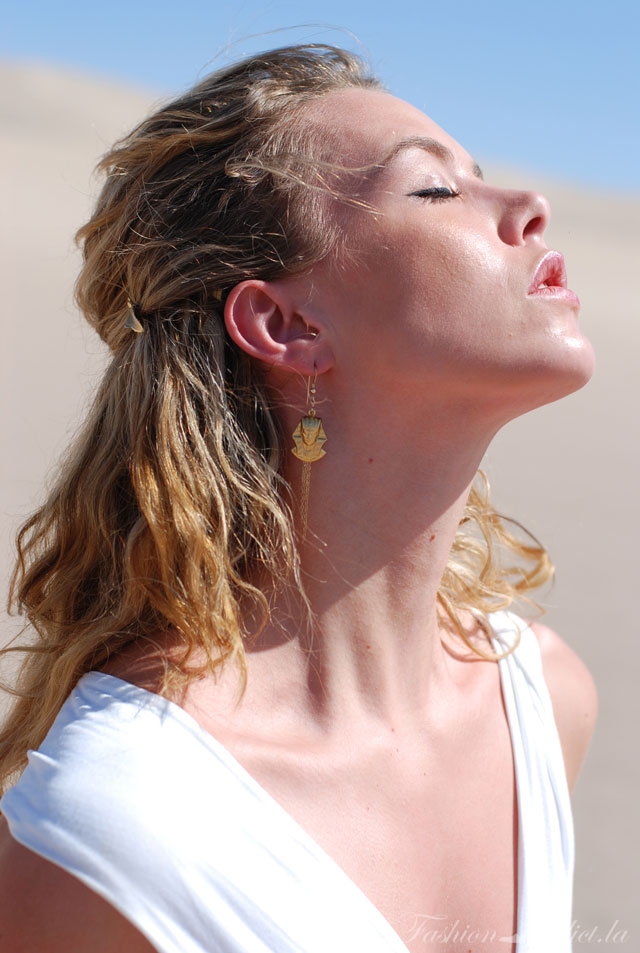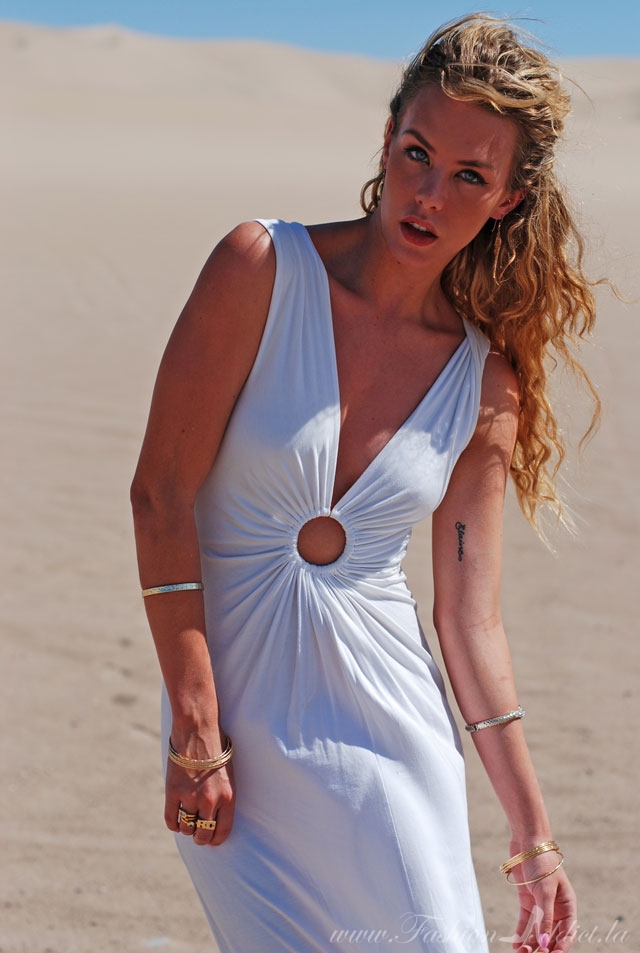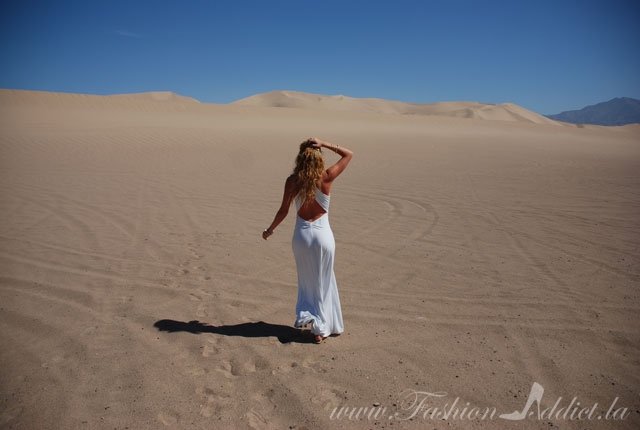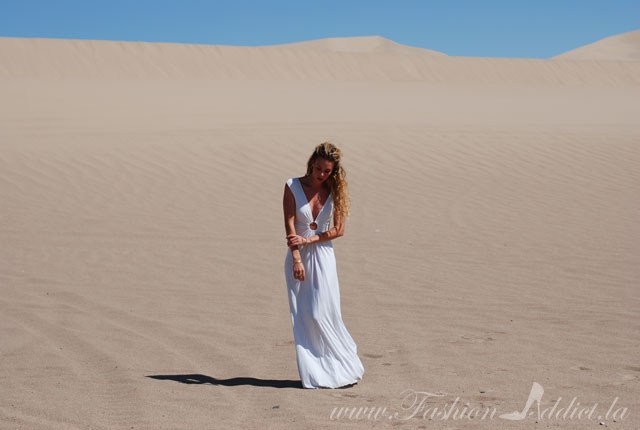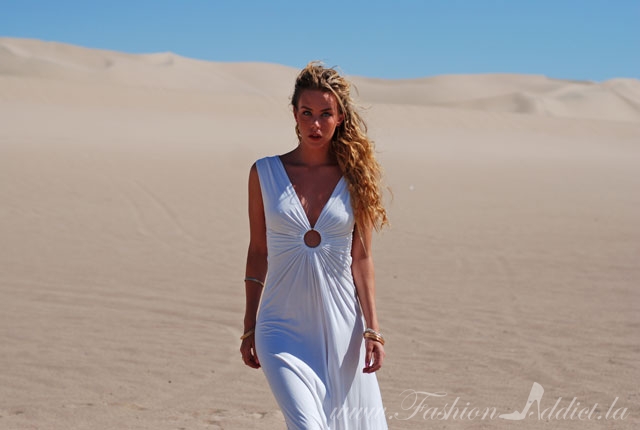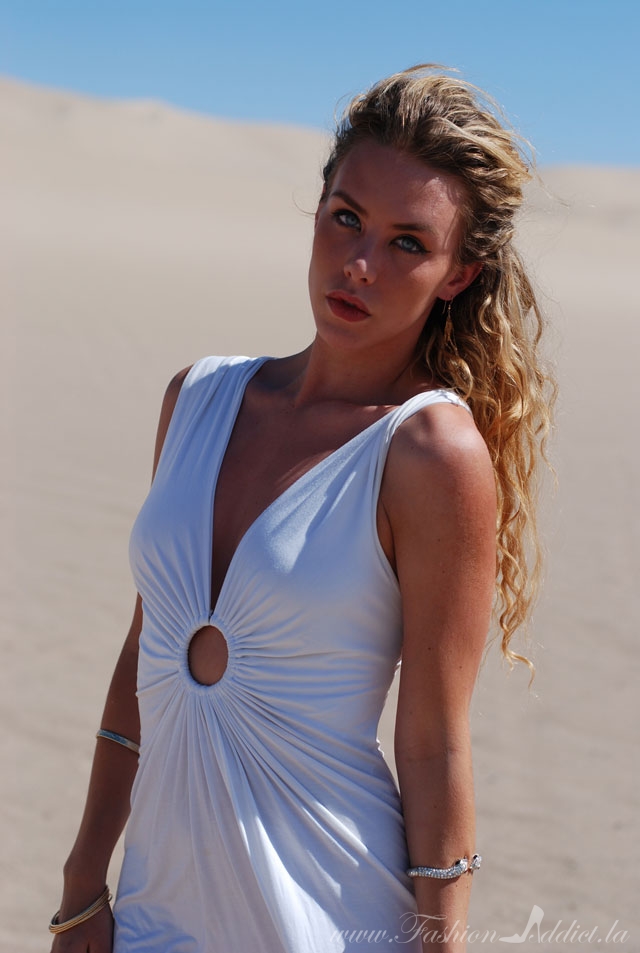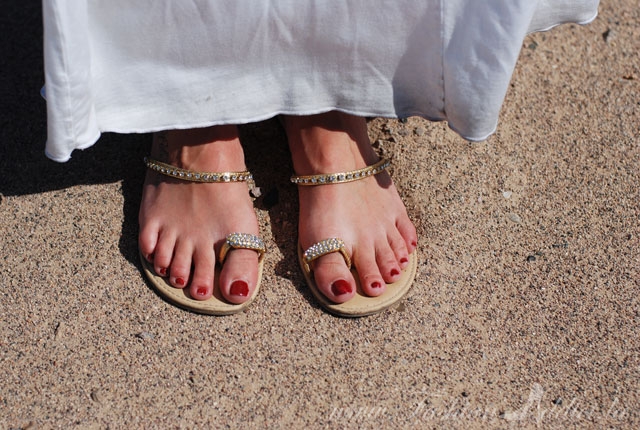 Dress: Michelle Jonas. Shoes: Unlisted. Pharaoh Earrings: Robyn Rhodes.
Bracelets: H&M, White House Black Market. Snake bracelet: Capwell c/o.
Cleopatra
I felt like an Egyptian goddess in this maxi dress and gold jewelry and I really wanted to take these photos at the dunes on our way back from Vegas, so that it would look like I was really in Egypt. When we got to the dunes we drove out as far as we could before the sand got too soft and started snapping away- it was 104 degrees and our feet were burning through our shoes. We finished in a hurry, ready to back in the cool car but unfortunately my car was stuck in the sand and Roger had to push it out- I seriously thought we were going to melt. I said "This would never happen to Cleopatra!" and roger said "Yep I'm pretty sure Cleopatra would never get her toyota stuck in the sand, seeing as though cars weren't invented when she was alive." Good point. – Thank you Roger for getting these photos- you are the best, and I love you!
P.S. I'm in love with these earrings by Robyn Rhodes!!! Robyn has tons more amazing Egyptian inspired baubles here!
Click Here to Enter to Win a $150 Gift Card to PUMA!!!
With love from Hollywood,
Kier