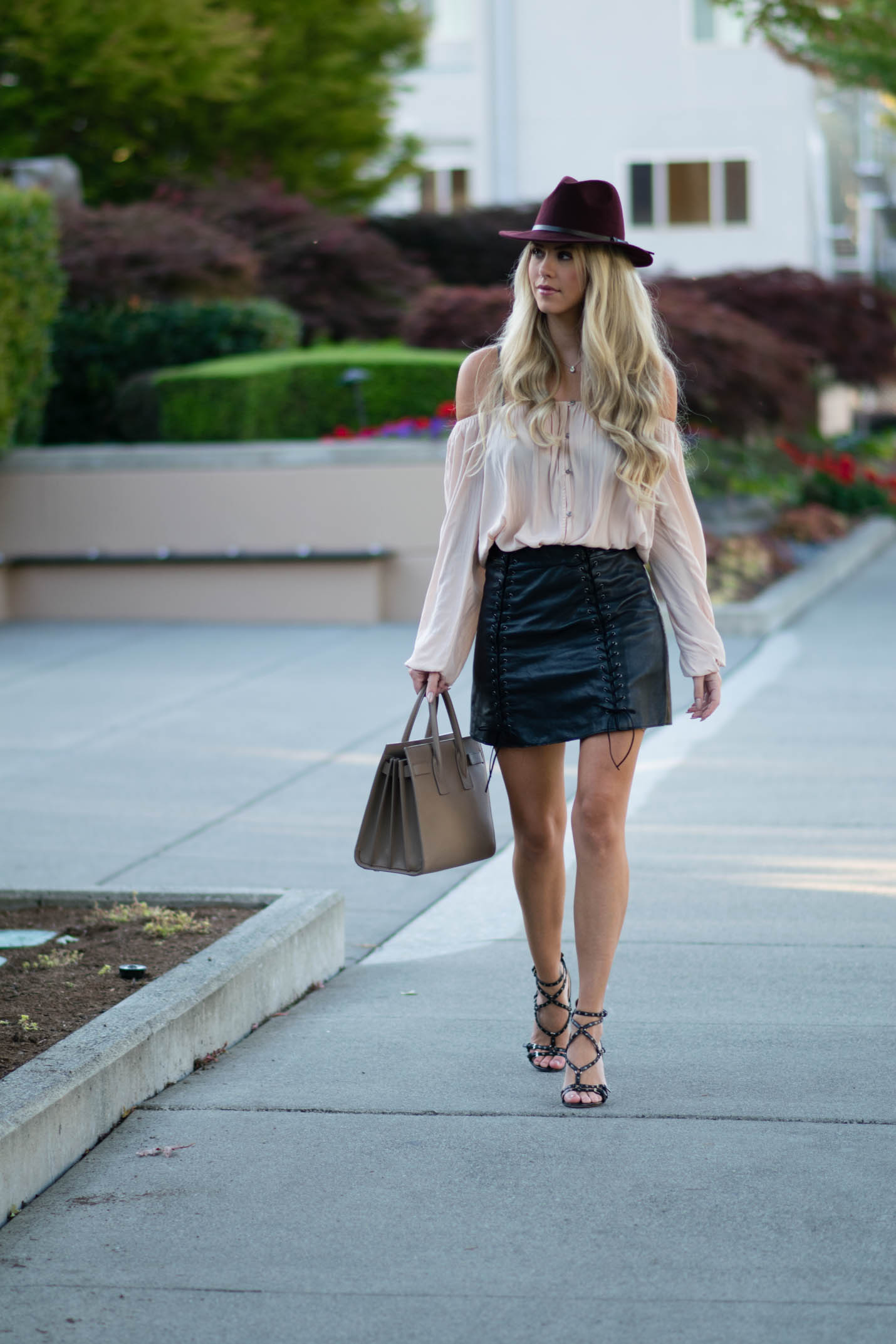 Kind of falling in love with designer Calvin Rucker. This blousey top and lace-up leather skirt reminded me of a pirate so I couldn't help but name this post Calvin Ruckerrrr as a nod to the nautical nuisances. I wore this while visiting the Seattle area and shot these with my bestie Omkar in downtown Kirkland.
Thank you for reading.
With love from Vegas,
Kier
Shop the look: 
Top and skirt: Calvin Rucker. Hat: Halogen.
Shoes: Valentino. Bag: Saint Laurent. Necklace: Swarovski.