Sometimes in California I actually forget what season it is. I saw this dress at Wasteland and fell in love, I had to have it! I know I should have waited to wear it until full blown spring, but I just got this vintage LV (I'm going to spike the bottom like the Alexander Wang duffle) and wanted to rock these vintage pieces together.. Since buying this bag I've realized that if you want it to match something, just add leopard.. which fully supports my catchphrase; "when in doubt, add leopard."
I'm sure if you follow me on Instagram you saw that I was so lucky to attend the Golden Globes 'Love Gold' suite at The Chateau Marmont and was granted access to try on whatever I wanted… I had a blast and tried on almost everything there- this entire week will be me displaying collection after collection here on FALA (www.fashionaddict.la).
Thank you for reading, I can't wait to show you the Love Gold collections!
With love from Hollywood,
Kier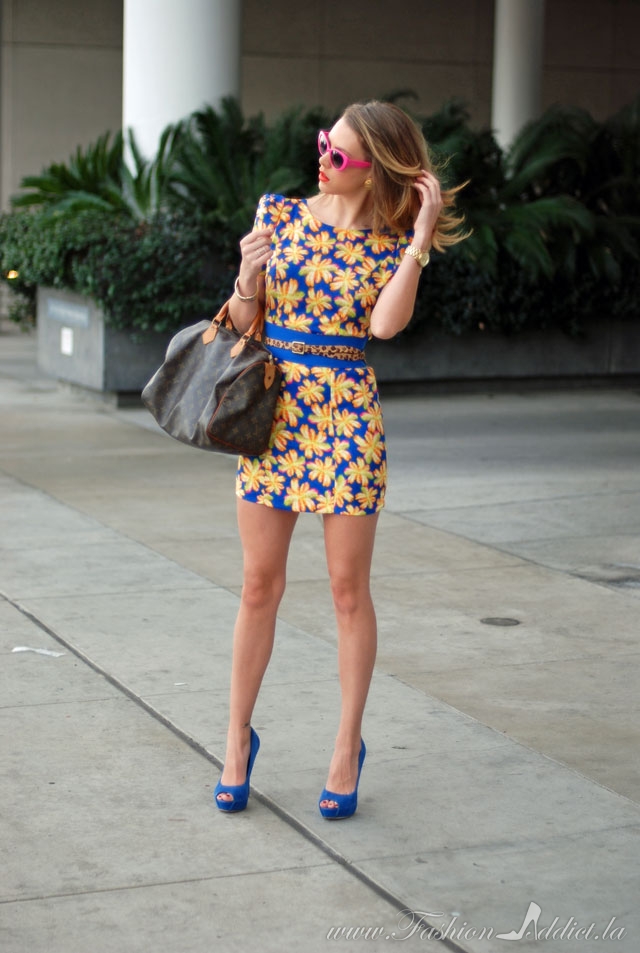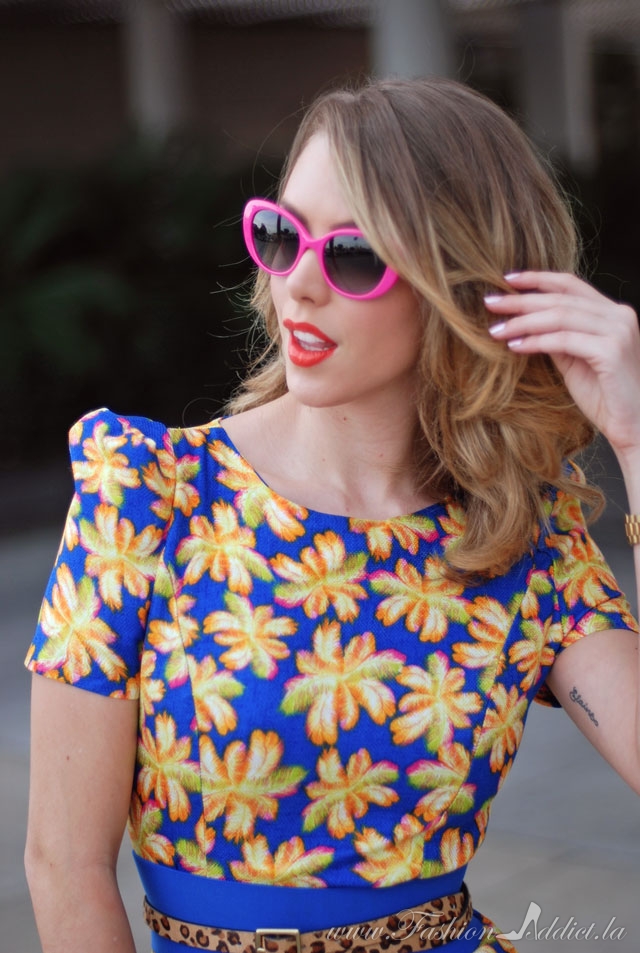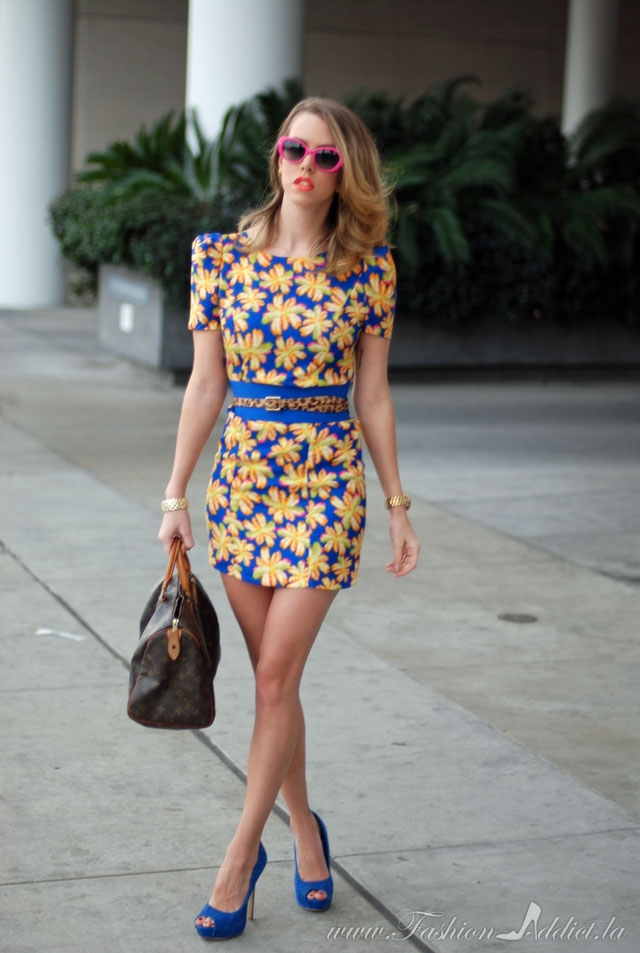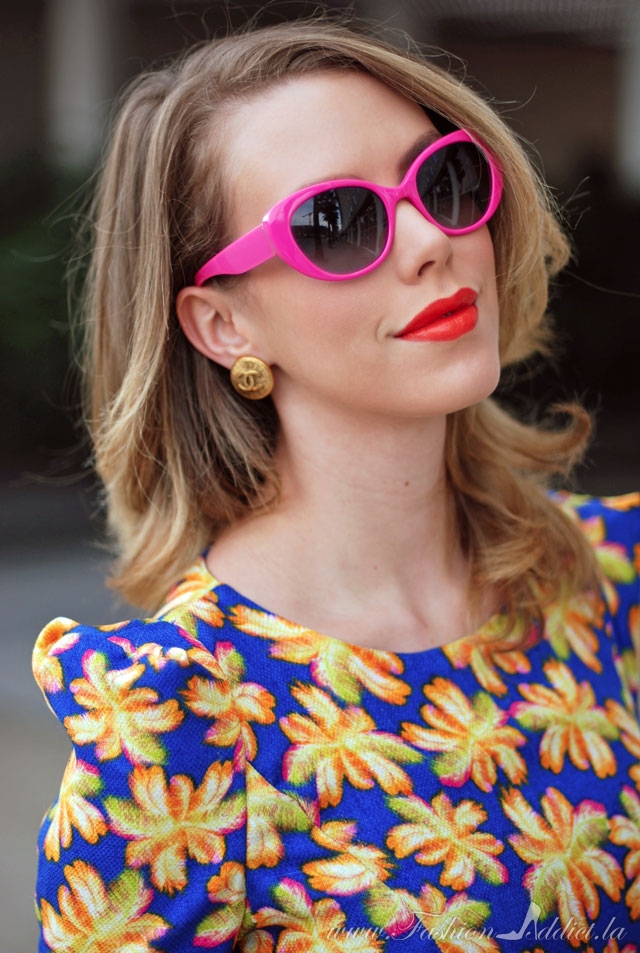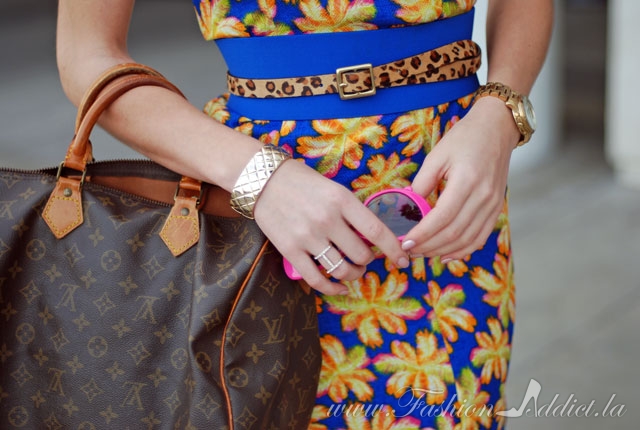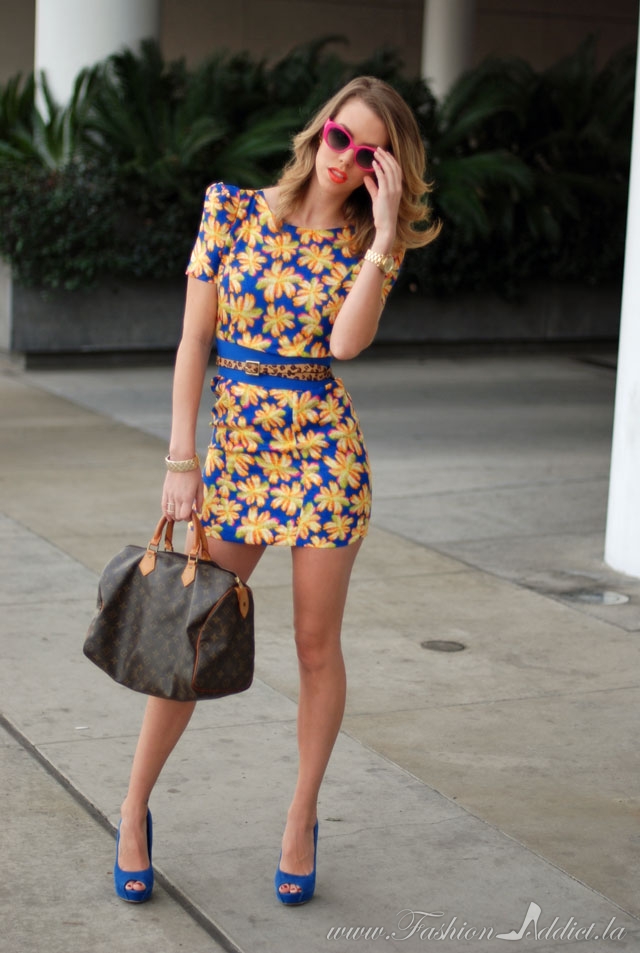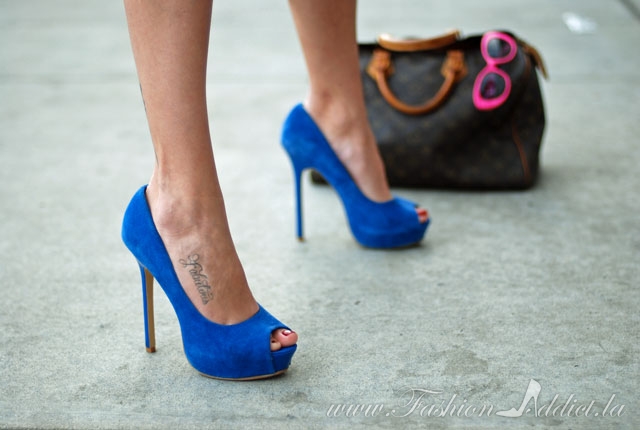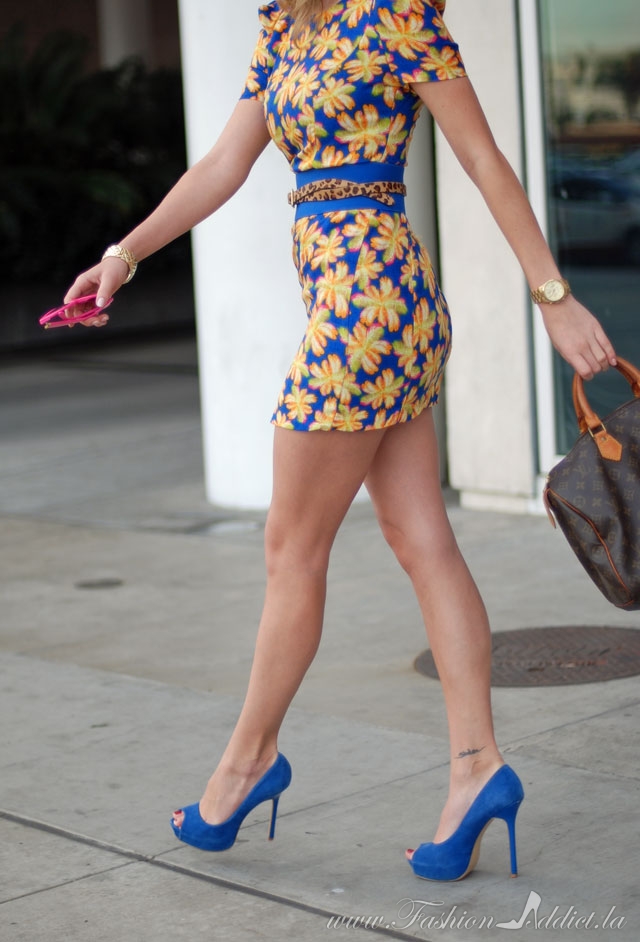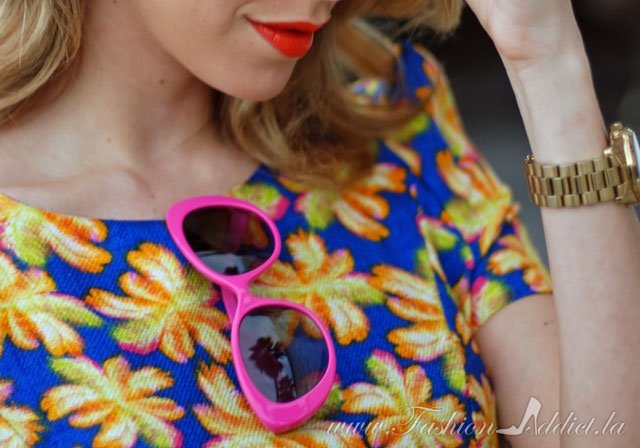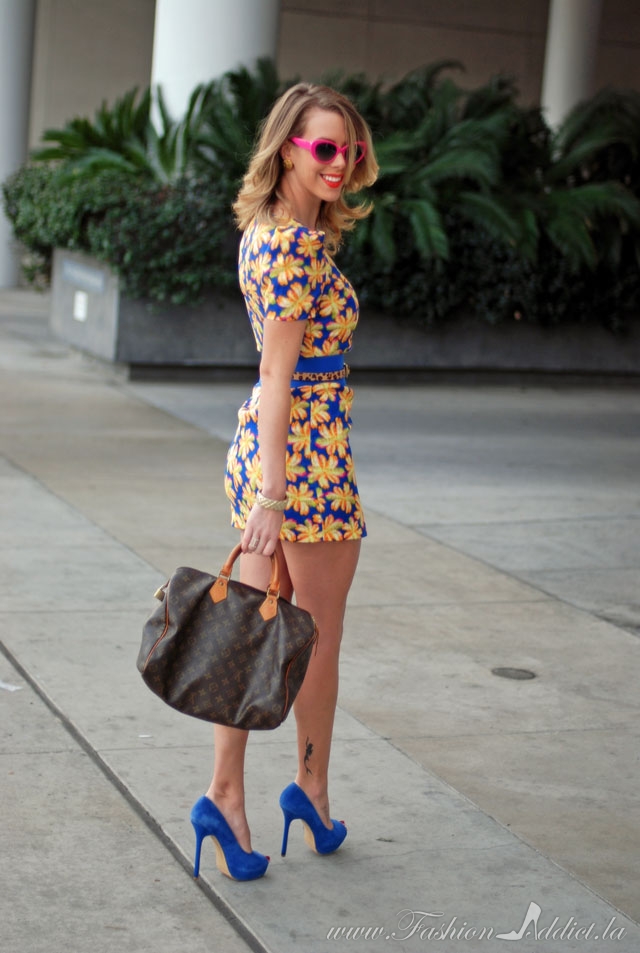 Dress: Vintage via Wasteland. Shoes: Steve Madden. Bag: Vintage Louis Vuitton.
Belts: Forever 21 and Target. Bracelet: Vintage: Watch: Michael Kors.
Ring: Jewel Be Mine c/o. Earrings: Vintage Chanel. Shades: Kate Spade.
Lips: MAC, Morange.
Shop the Look: