7 Places to Eat in Havana Cuba: (in Alphabetical Order)
ArcAngel: On Concordia between Águila and Amistad.
This place is extremely charming and inexpensive. Michelle and I were able to have a full breakfast with juice, bottled water, and coffee for only $8. We also had the best (fresh) ginger ice tea I've ever had. All their fruits and eggs are organic and none of the food has preservatives. I highly recommend Arcangel. We ate there twice!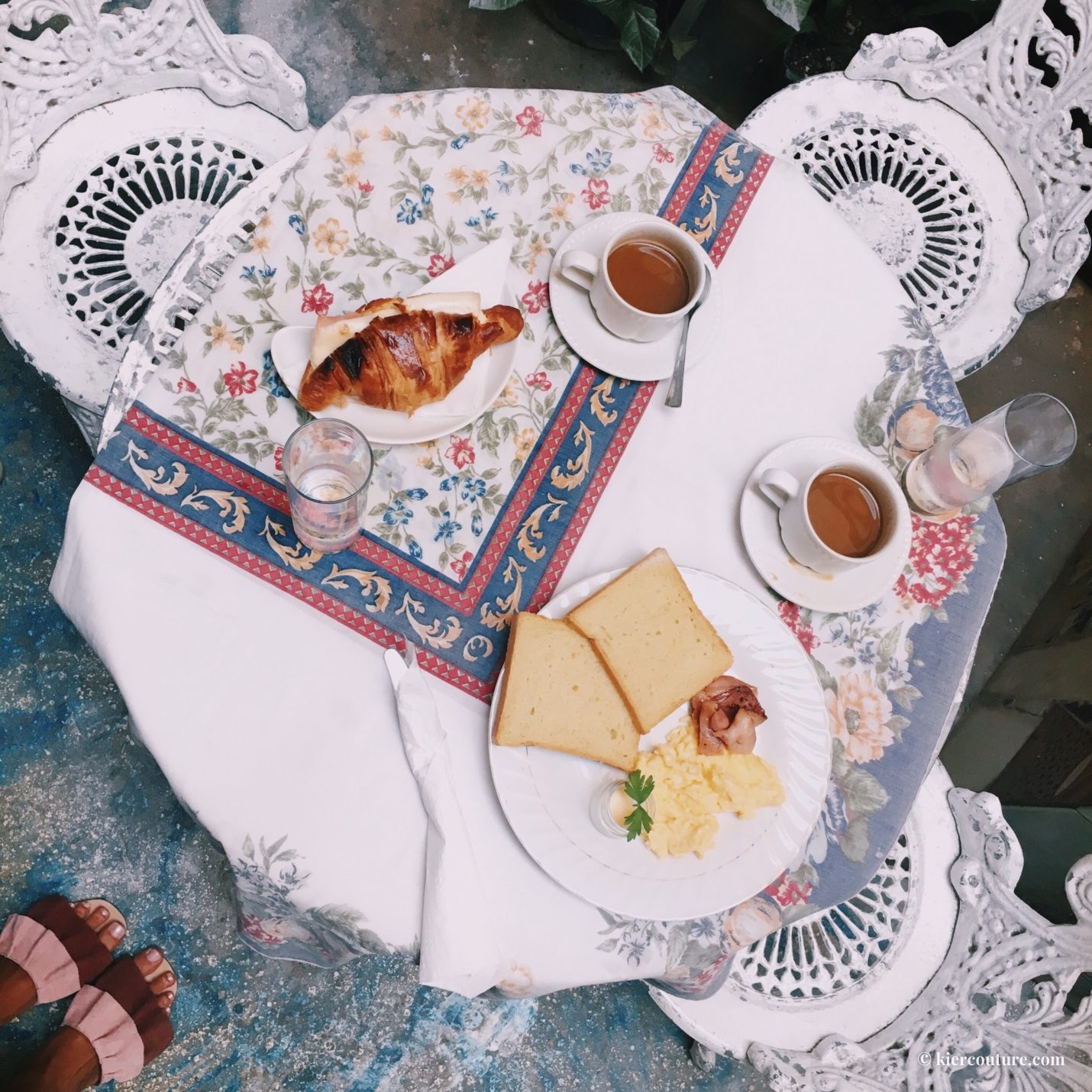 El Chanchullero: on Brasil between Cristo and Bernaza.
This place was recommended by our tour guide Danny and was wonderful! The whole menu was in Spanish so bring your translator.. luckily our waiter had one on his phone and let us use it. I recommend the fish or shrimp as it was very fresh and delicious. We also got the fried appetizer, I'm not sure what it was, we were thinking plantains and potatoes fried together, it was amazing!! They have three floors of seating and a bar on each floor as well. Like most places the rooftop was open so it could also be a pretty place to enjoy a sunset drink. We got there at 6:30 and were sat instantly, we left at 7:30 and there was a line out the door so if you don't have a reservation, go early.
El Dandy: On Brasil and Villegas.
This place is a stones throw from the aforementioned. They have popcorn served upon your arrival and when you just order drinks! This place has yummy breakfast and tapas and the servers are sweet. It's a little more expensive than El Chanchullero and a lot more than ArcAngel but it's still worth trying!
El Del Frente: Across the Street from O'Reilly's 304 (O'Reilly between Habana and Aguiar)
Owned by the same owner as O'Reilly's 304 this property is their newest and has two floors of dining, one being a hip rooftop. I highly recommend asking for the spicy tamarind drink, it will get you lit!
El Cocinero: Calle 26 and Calle 11
We didn't eat there because it's open from Thursday to Sunday only and as we were leaving on Friday, we couldn't get a same-day reservation which was our only option. I felt the need to include it though because it was recommended to us at least a dozen times. It's right next to Fabrica de Arte (which we did visit). Fabrica De Arte is a nightclub with changing art installations in every room, very cool. Most people recommend that you eat at El Cocinero early and then walk to Fabrica… the line gets long and being pretty won't help you skip, although a $10 handshake might.
La Guarida: On Concordia between Escobar and Gervasio
La Guarida is a restaurant you should try to get a reservation for. It looks like a building in the middle of a renovation with most of the bottom two floors unlivable / in disrepair. The rooftop, however, is a nice alternative if you can't get a reservation just be aware that the music is extremely loud and if that bothers you, you should bring earplugs. Make sure to put earplugs in well before you arrive to let your ears adjust so you'll still be able to hear your company, you'll just dampen some of the loud noise. I'm serious, it was so loud I literally stuffed my ears with bits of napkins.
This place has a fantastic view of east and west so you overlook the dining guests as well as the sunset. The roof has a limited menu but what we ordered was amazing. Next time I visit Havana I definitely want to get a reservation there and enjoy the full menu, from where I was sitting it looked wonderful.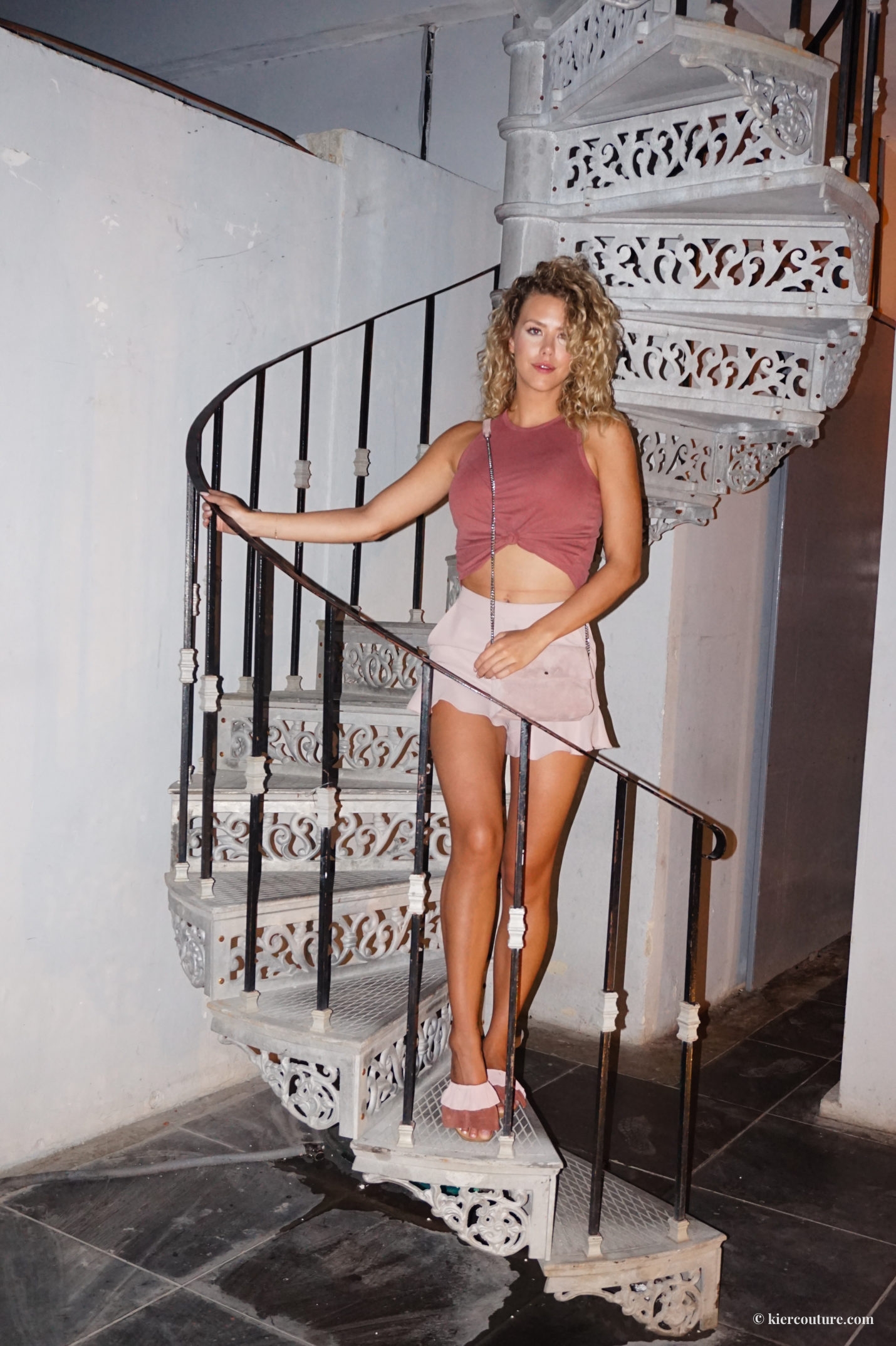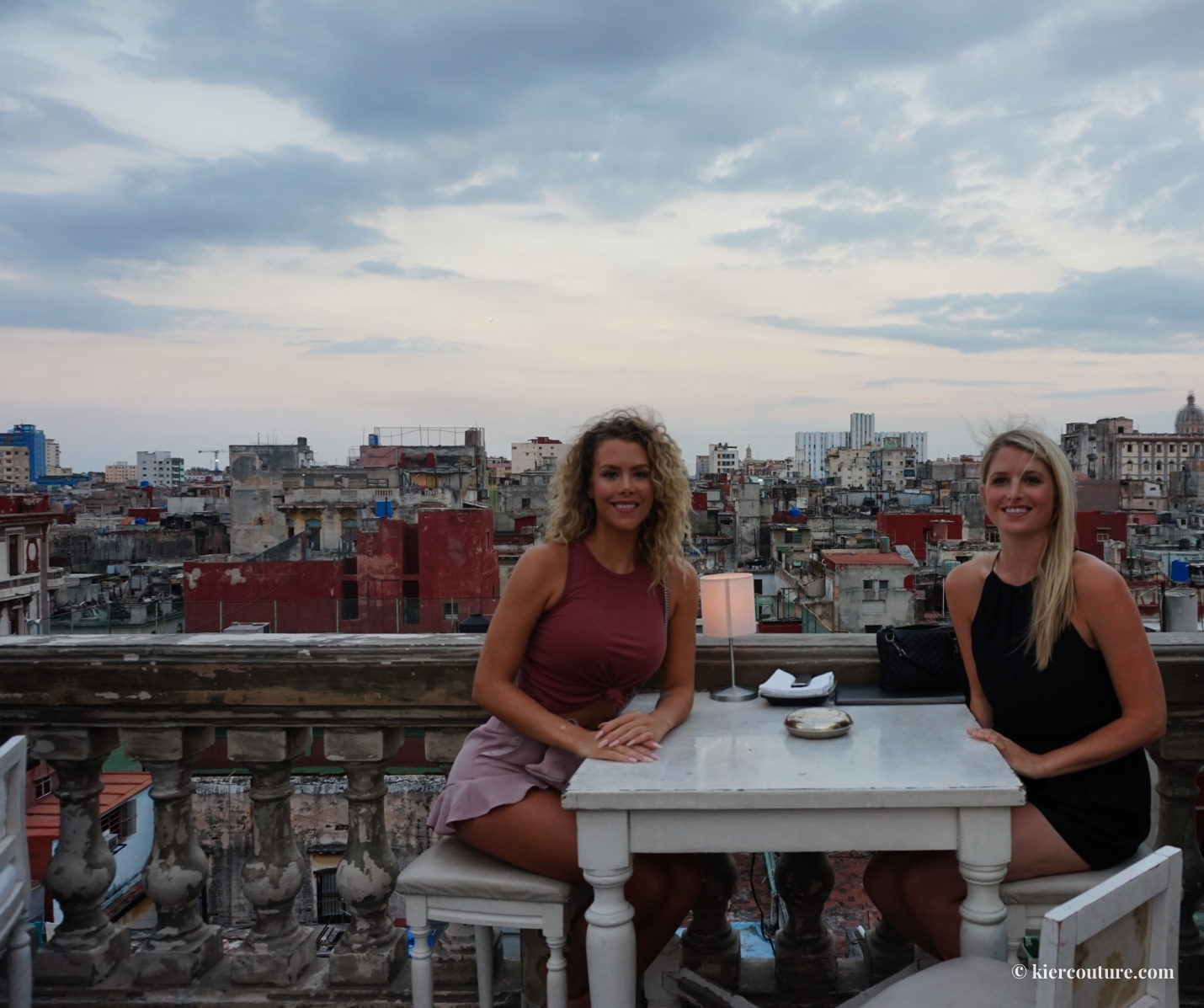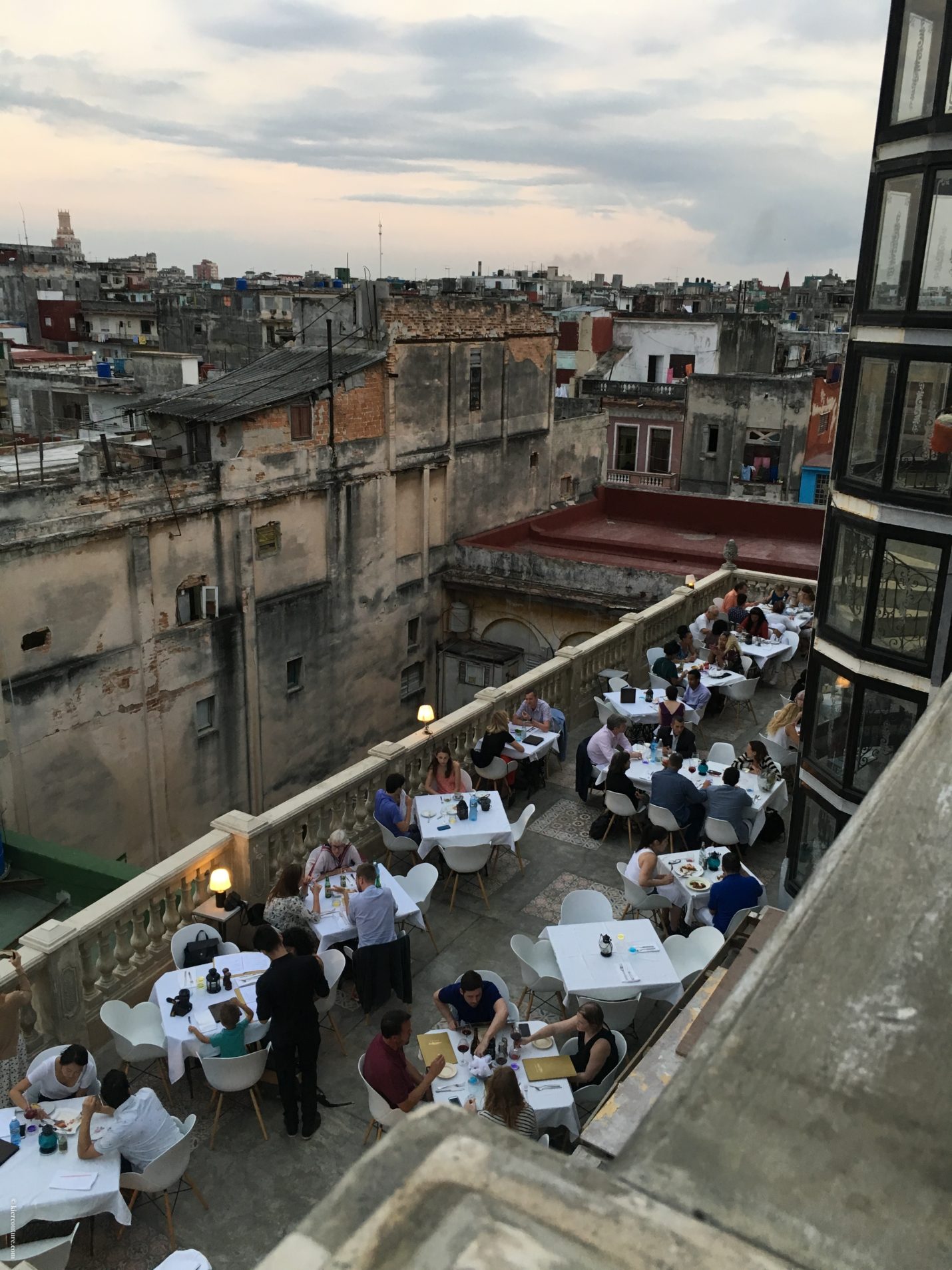 O'Reilly's 304: Like the name suggests it's at 304 O'Reilly between Habana and Aguiar
This place is incredible! Their "small plates" are much larger than what we expected! We ordered so much and got so full we had to cancel part of our order! The empanadas were sooo incredible and like I mentioned before they didn't make Michelle sick as they use no preservatives! The Salad was amazing as was the fish. Everything was so fresh! The Matradee Julio is very sweet and squeezed us in without a reservation but I would try to get one to be safe!
Thank you so much for reading! I hope this helps you next time you're in Havana! If you try one of these places, be sure to let me know!
Top: Forever 21. Shorts: H&M. Shoes: Tretorn.
Bag: Goyard. Scarf: Forever 21.