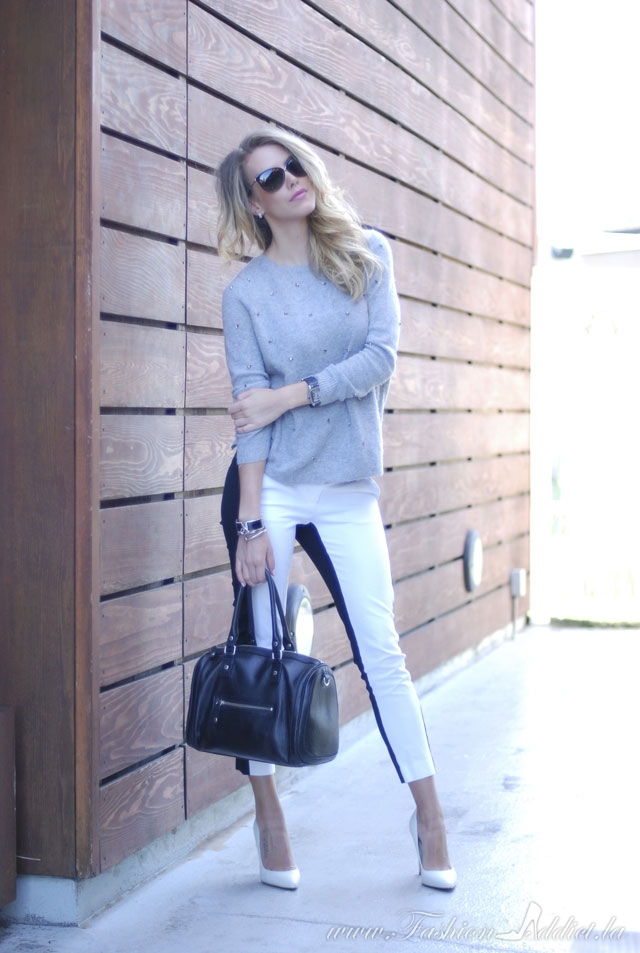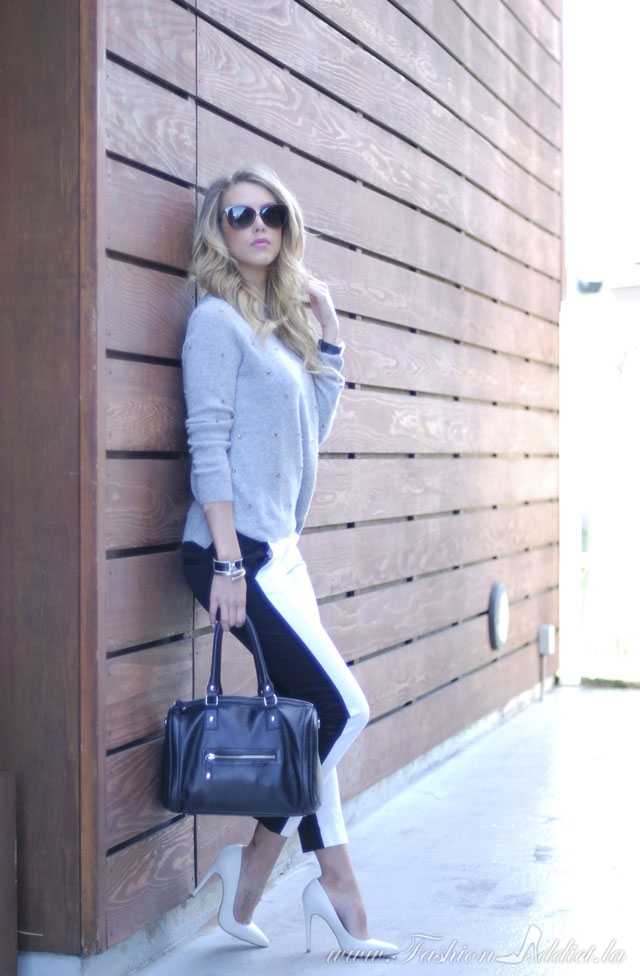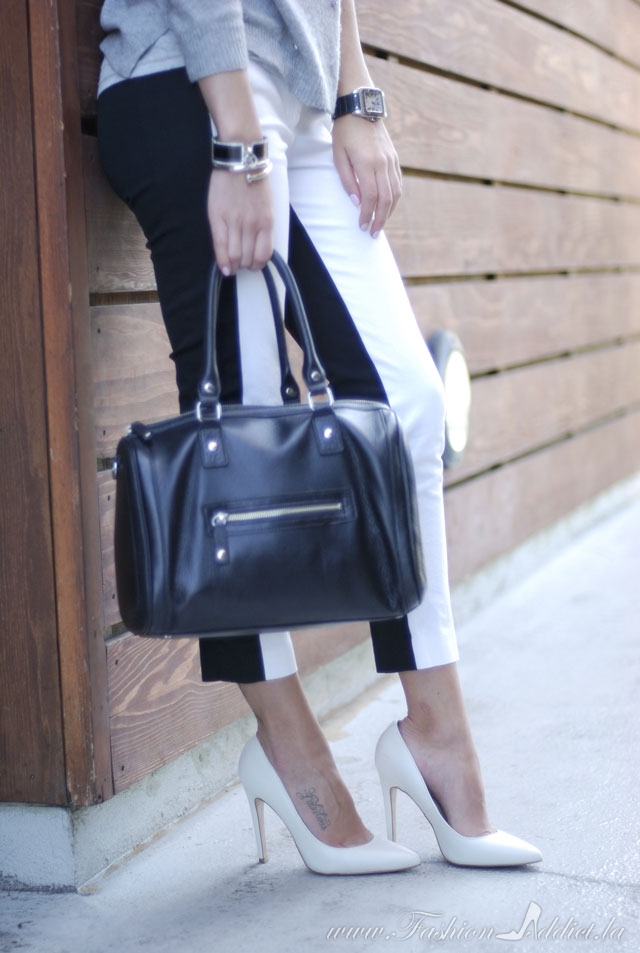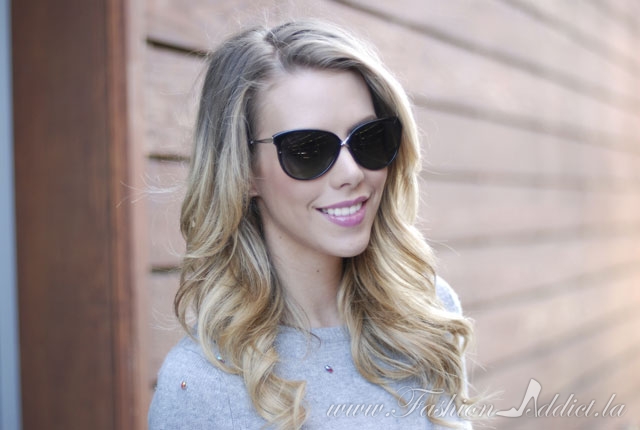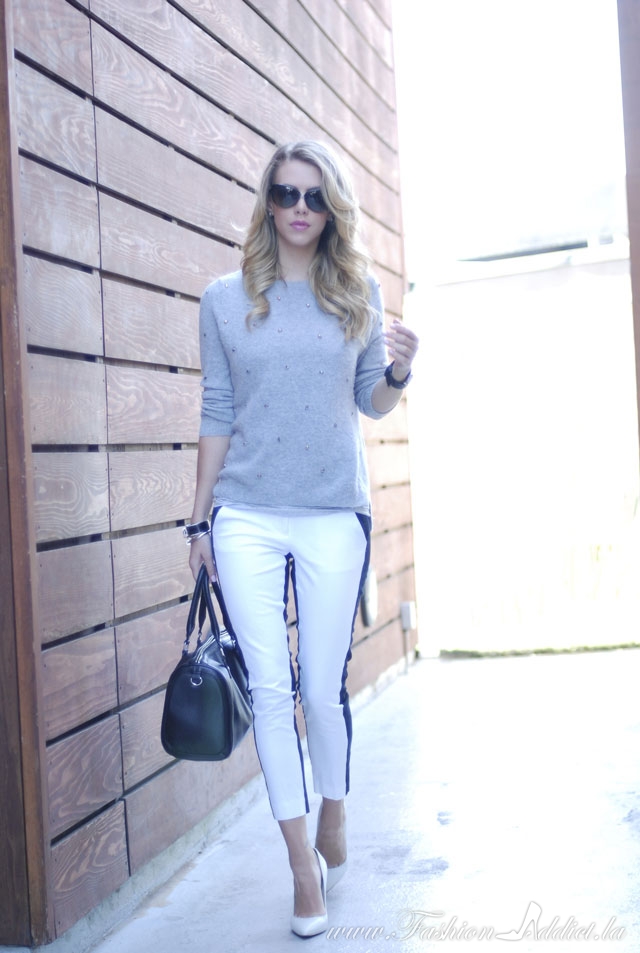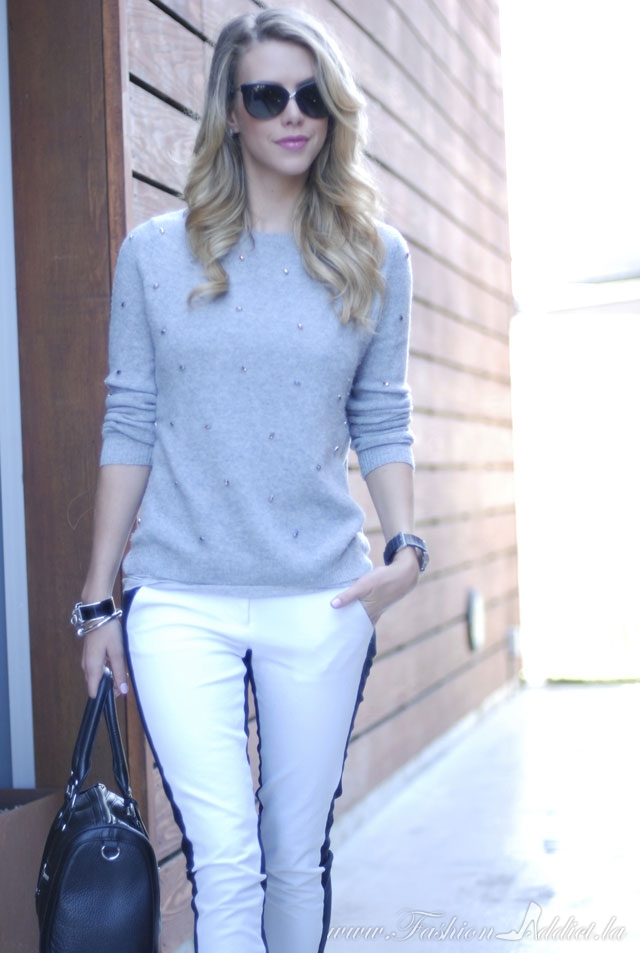 Photos thanks to Laura. 
Pants: Target. Sweater: Topshop (last year). Bag: Calvin Klein. Shoes: Aldo (on sale).
Shades: Leisure Society. Bracelets: Swarovski, Naked Wardrobe c/o.
Watch: Cartier, borrowed from Roger. Earrings: Swarovski.
Shop the Look:
It's not all black and white
Sometimes there is a little grey area. I felt so fancy in my new Leisure Society shades adorned with diamonds that I needed to borrow Roger's Cartier watch (complete with a sapphire embellished knob). My Swarovski and Naked Wardrom bangles which both remind me of Hermes pieces supported the look, and the fancy jewels on my Topshop sweater tied everything together.
With love from Hollywood,
Kier.