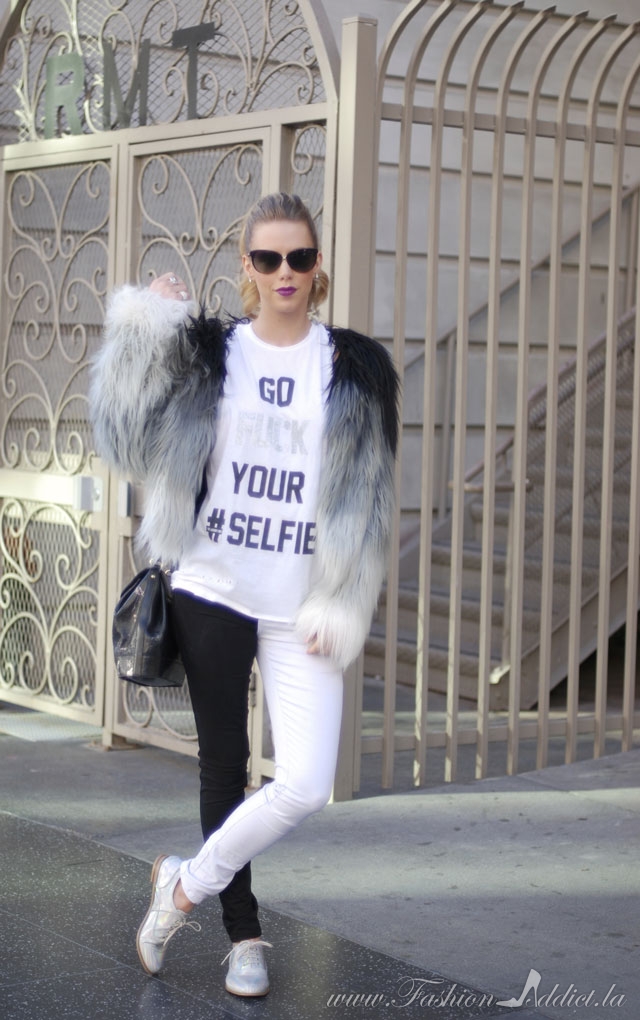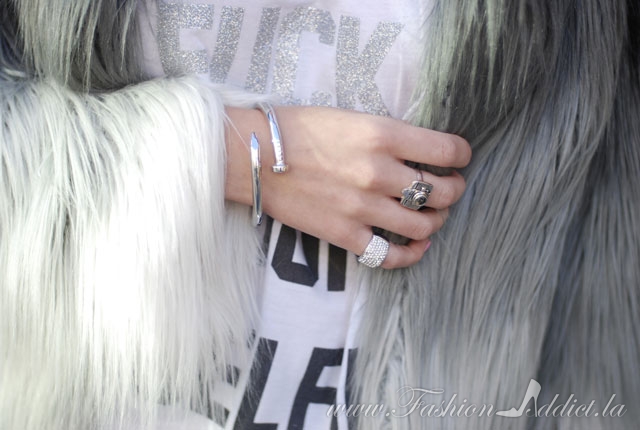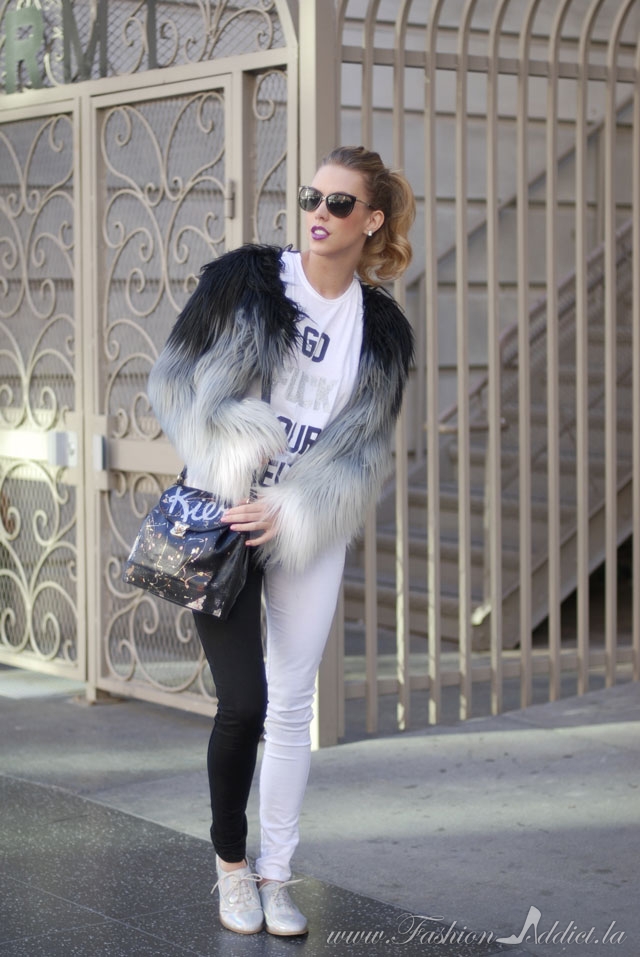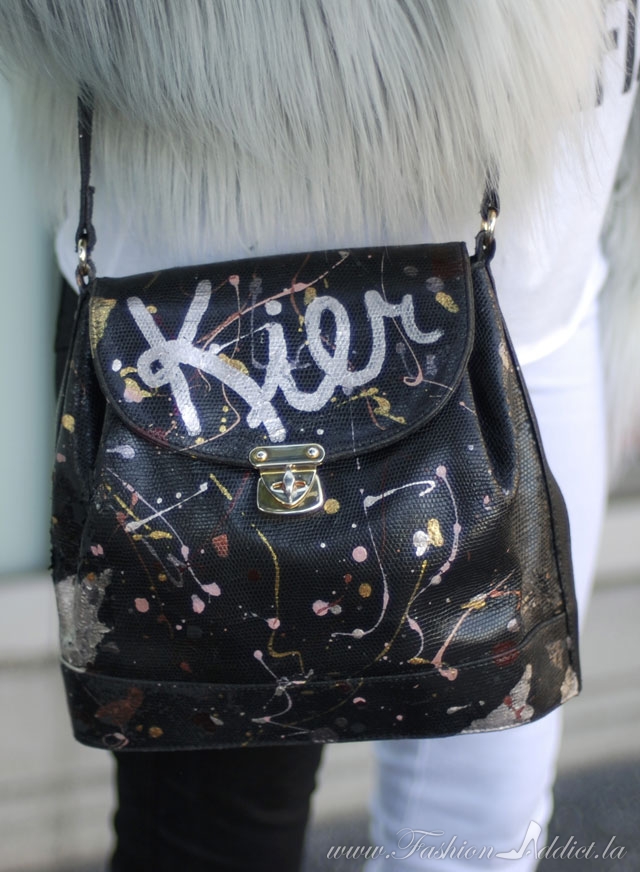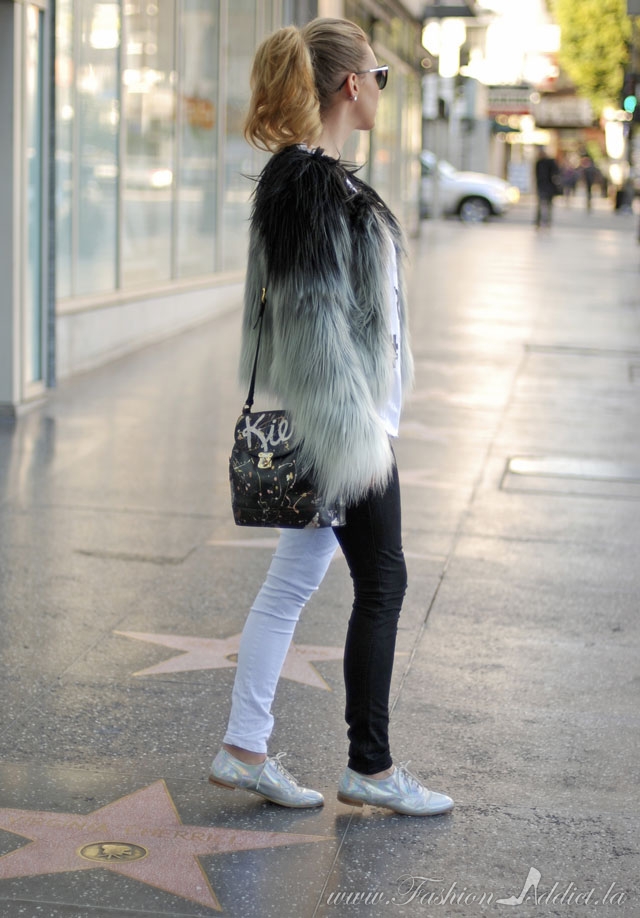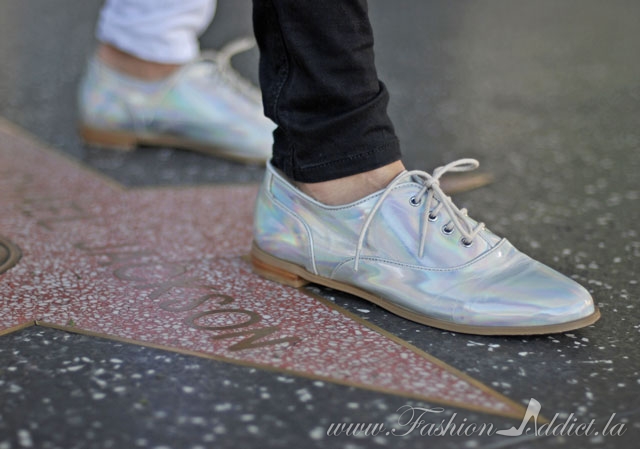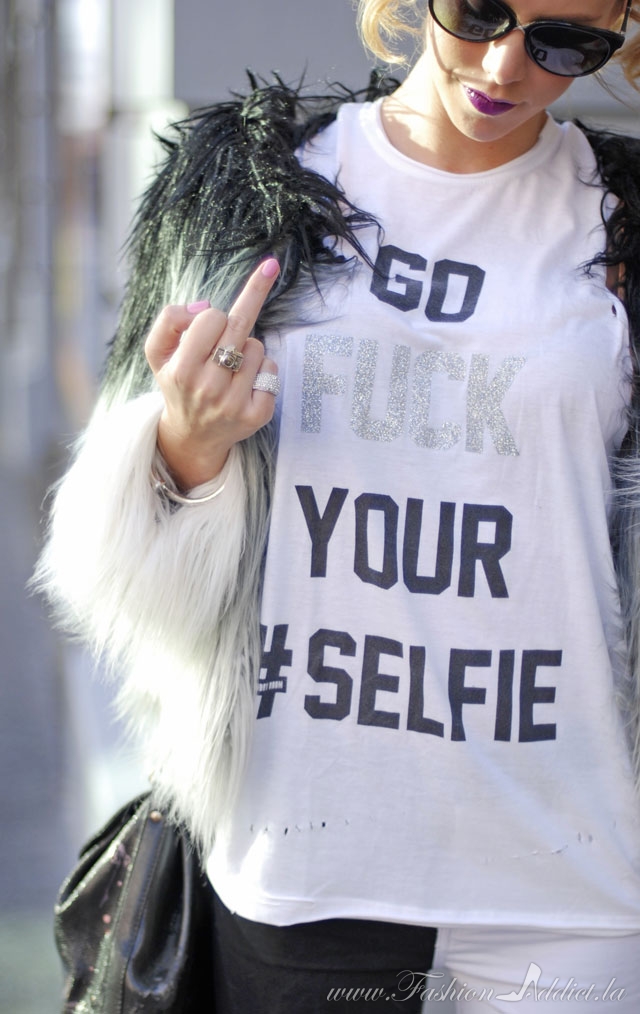 Top: The Laundry Room. Jeans: Tripp NYC. Shoes: Deena & Ozzy.
Rings: Getty giftshop and Nordstrom. Bag: DIY. Coat: Marciano.
Bracelet: Naked Wardrobe. Shades: Leisure Society.
Shop the Look:
Go Fuck Your Selfie.
Kinda fell in love with this top by The Laundry Room because I'm a huge fan of irony…. I always say: "The only constant is change, and irony." Do you get it?
Anyway, I'm sorry I've been MIA- I'm working on getting the www.fashionaddict.la  store up so you can buy a lucite clutch or a super easy kit to make your own, and/or a painting… and/or commission a painting of your choice!   …currently taking requests for "Purse Portraits" -seriously haha. Also, check out my Facebook or Instagram for some images of paintings, and stay tuned for more…
P.S. Images from The Breeders Cup coming soon!!!
With love from Hollywood,
Kier